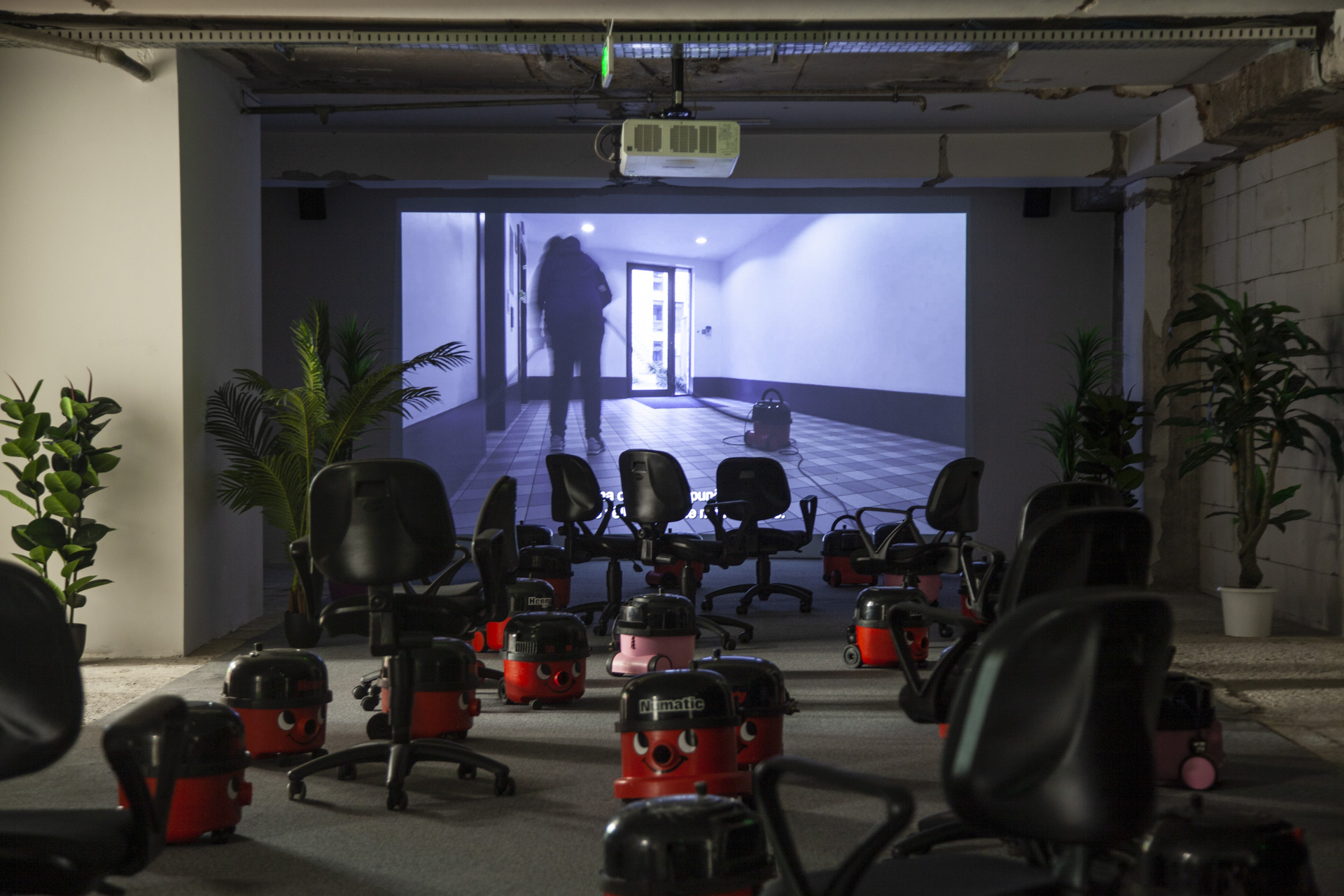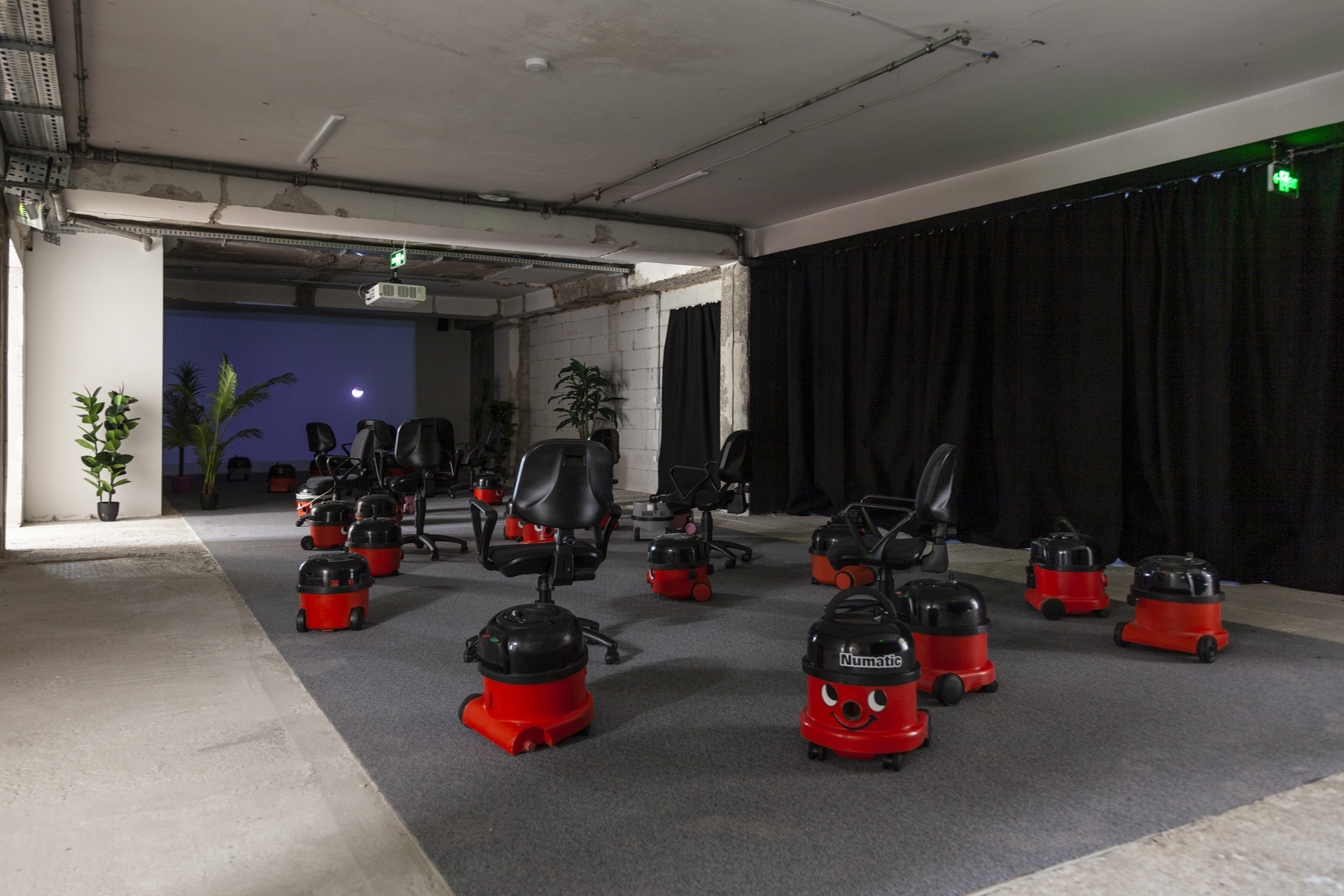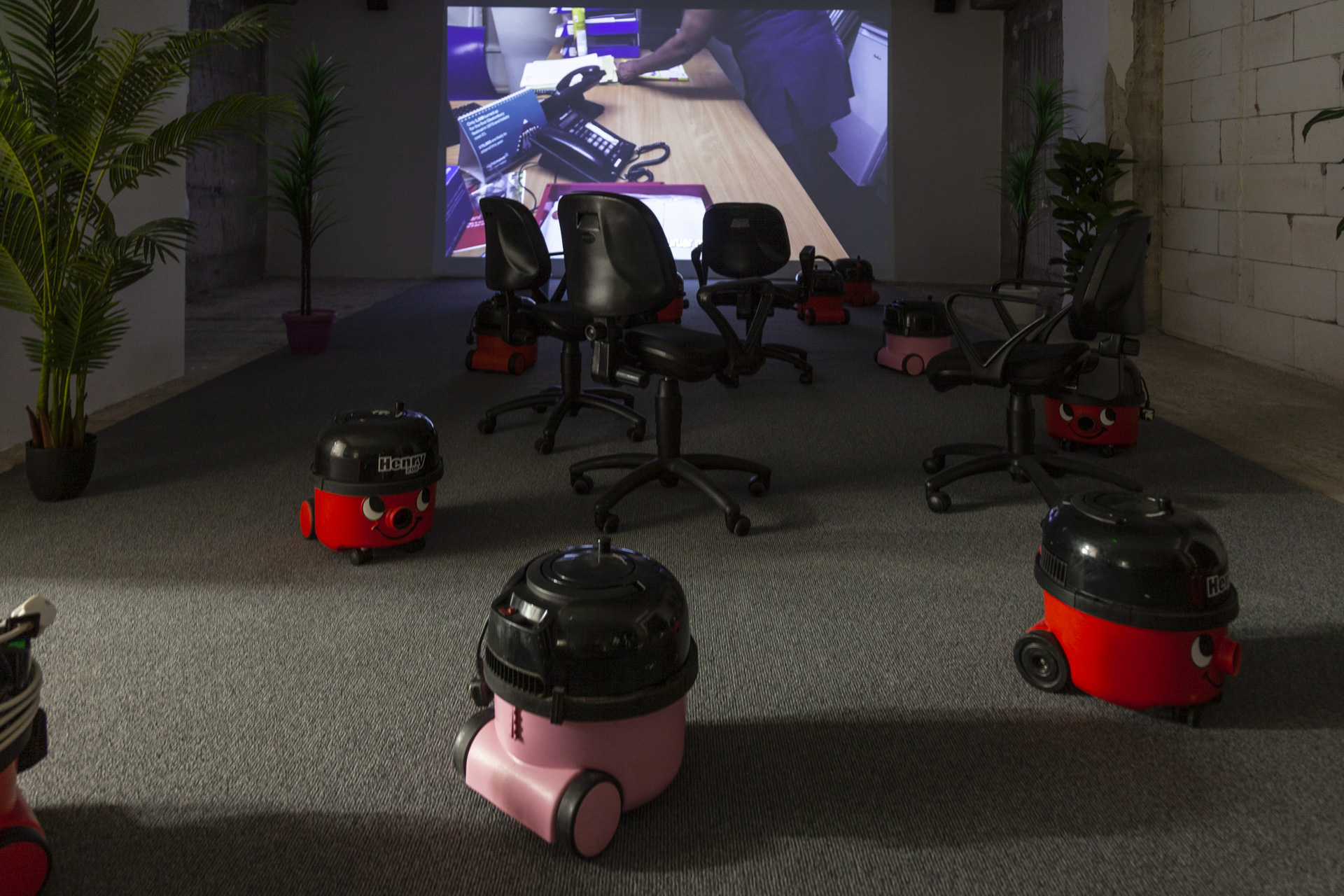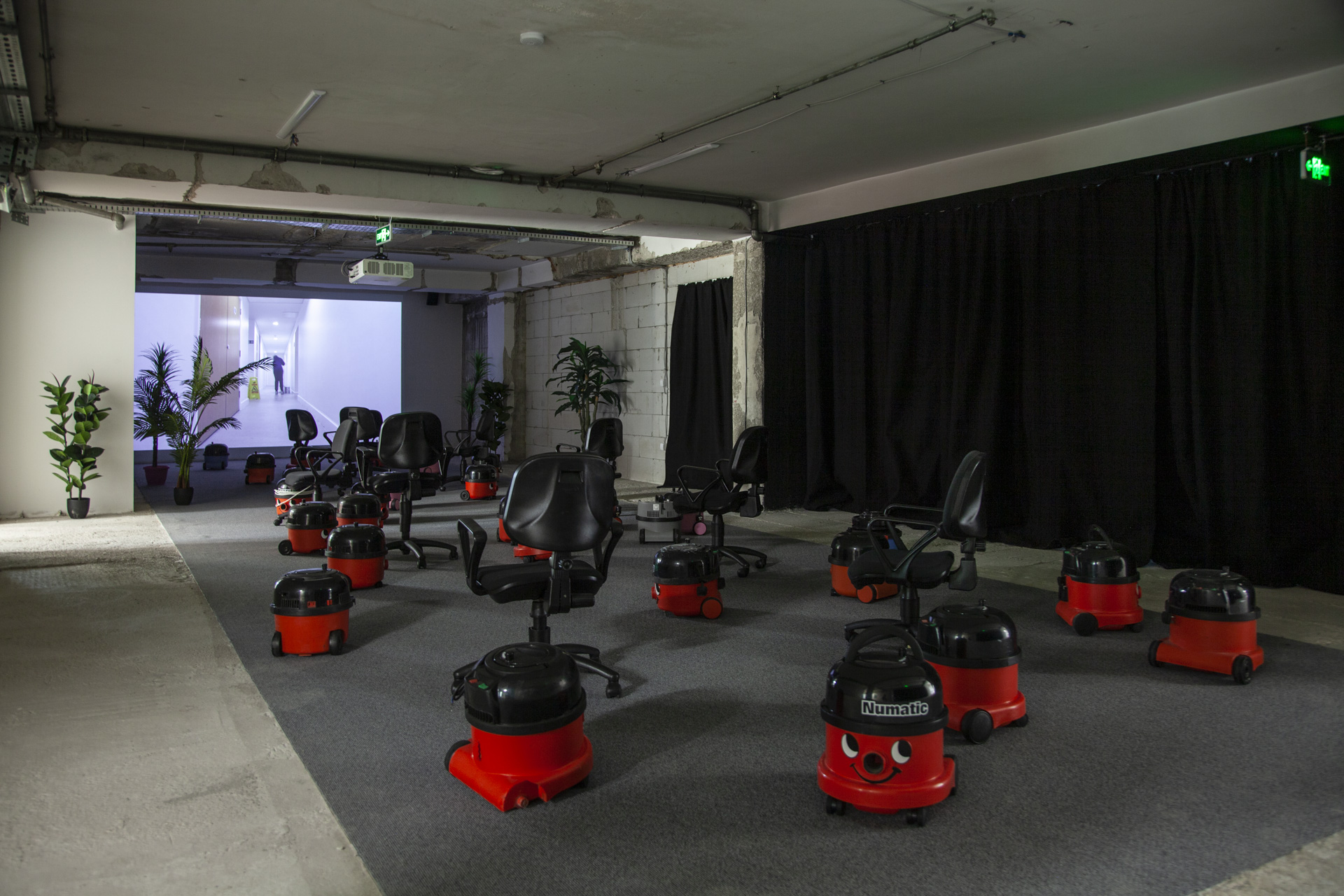 Capital-driven labour markets draw many migrants into shadowy parallel realities. Strangely, often painfully suspended between the world they have left and the one in which they are yet to arrive, they clean, maintain and secure the city for others in eerie late-night or early-morning environments. Touching the same things and occupying the same spaces, the two groups coexist, but never meet.
In The Expulsion, as in other works, Larry Achiampong probes the potential of imaginary time travel to overcome this displacement and its perpetuation of loss, isolation and inequality. In this, he is guided by a term he refers to as Sanko-Time, inspired by the Ashanti concept of Sankofa, common to the people of Ghana.
Frequently symbolised by a bird that is positioned forward with its head turned backwards and an egg held in its mouth, Sankofa emphasises the indispensability of memory and ancient knowledge in reimagining the future.    
The solo and collaborative projects of Larry Achiampong (1984, UK/GH) employ film, still imagery, archives, live performance, objects and sound to explore ideas surrounding class, gender, cross-cultural and post-digital identity.
With works that examine his communal and personal heritage – in particular, the intersection between popular culture and the post-colonial position, Achiampong crate-digs the vaults of history. These investigations examine constructions of 'the self' by splicing the audible and visual materials of personal and interpersonal archives, offering multiple perspectives that reveal the deeply entrenched inequalities in contemporary society.
Achiampong is a Jarman Award nominated artist (2021). He completed a BA in Mixed Media Fine Art at University of Westminster in 2005 and an MA in Sculpture at The Slade School of Fine Art in 2008. In 2020, Achiampong was awarded the Stanley Picker fellowship and in 2019 received the Paul Hamlyn Artist award in recognition for his practice. He is represented by C Ø P P E R F I E L D.
Works
Larry Achiampong (born 1984 in London, lives in Essex)   
The Expulsion   
2019   
Single channel 4K Video, colour, stereo sound, 14.06 min.   
Courtesy of the artist and C Ø P P E R F I E L D, London 
Commissioned by The Gallowgate