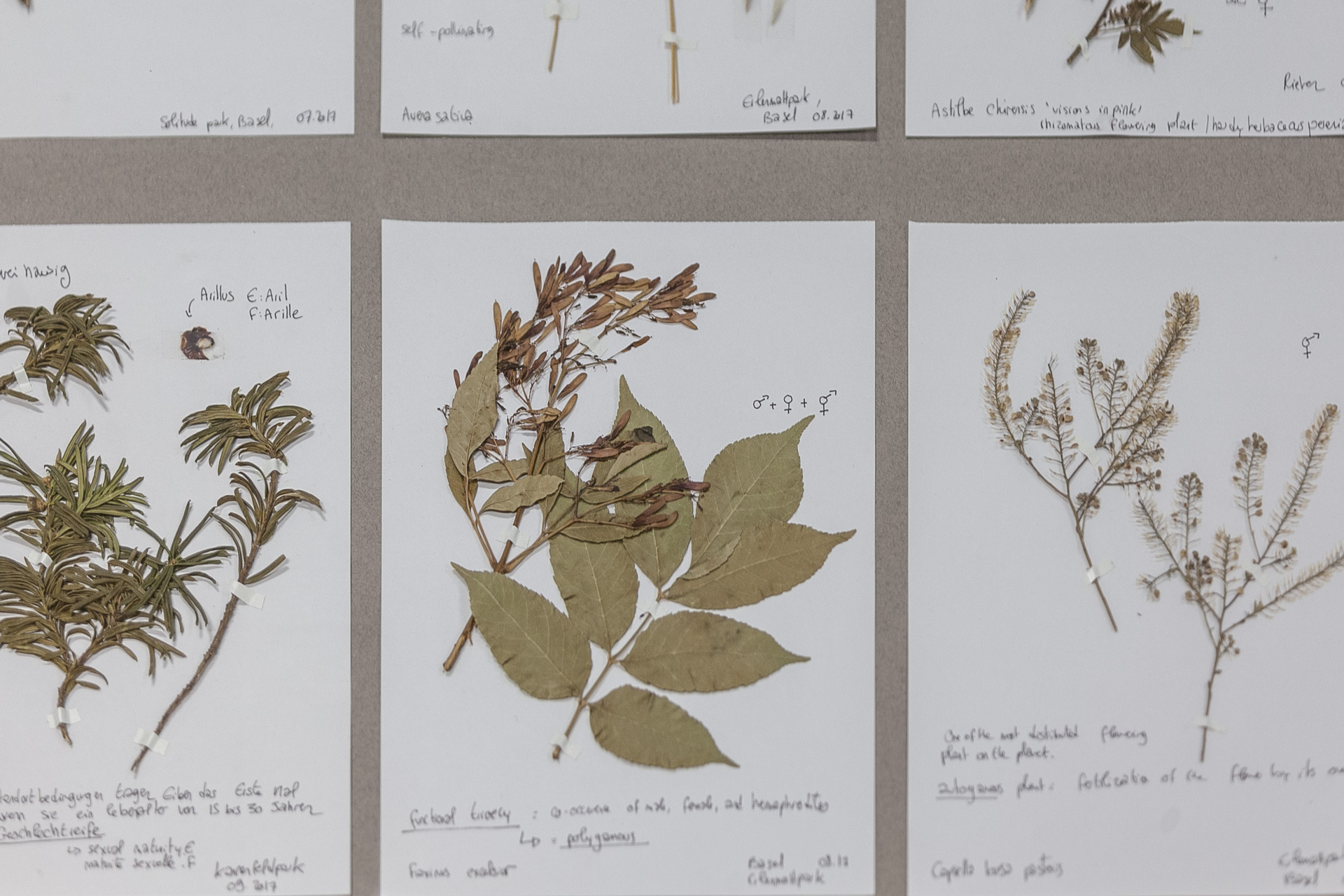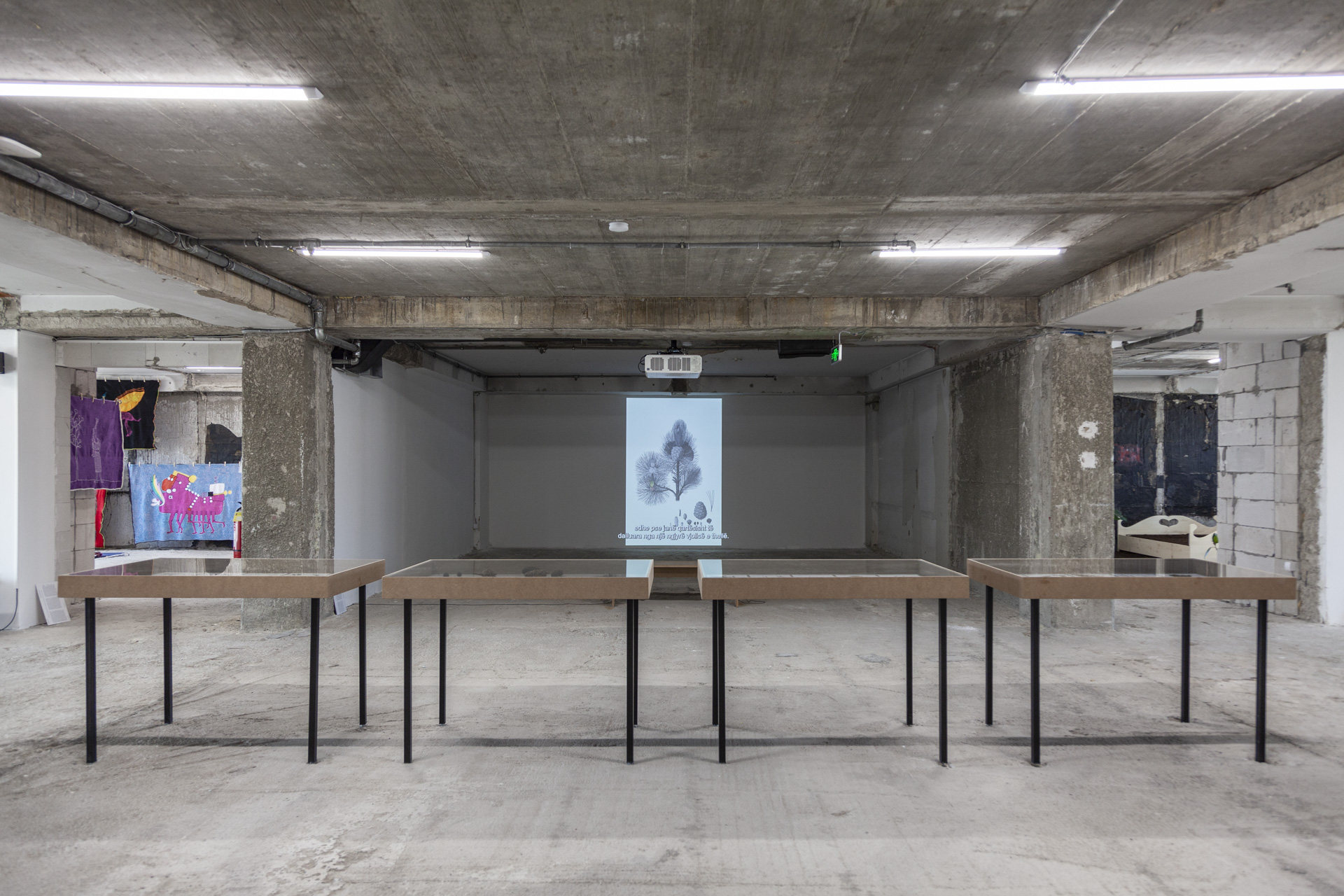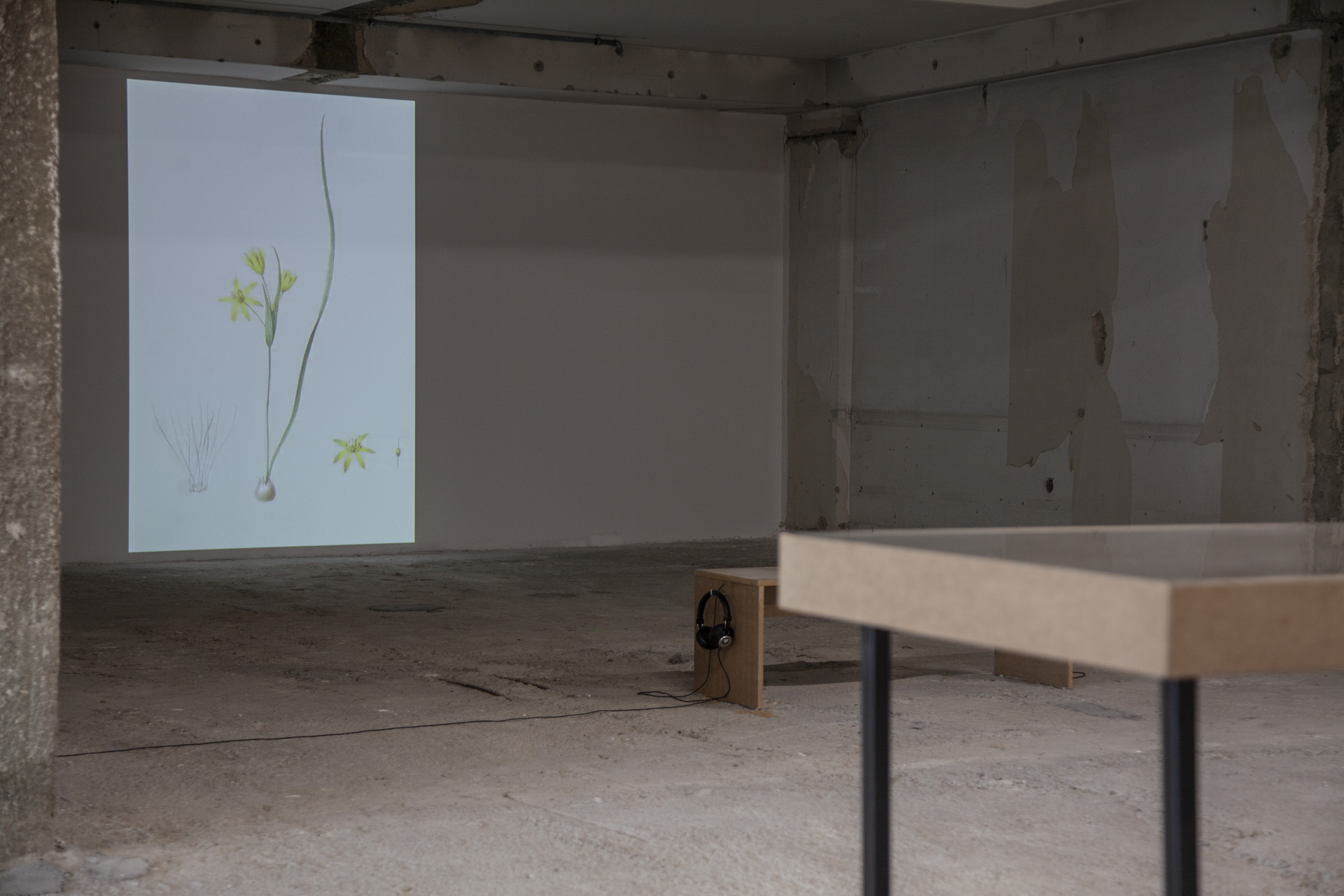 If plants are our oldest teachers, as Céline Baumann surmises, what might we learn from them? What knowledge, which stories do they have to share?
One key lesson to be learned from the botanical world would be the ubiquity of queerness. No matter where you look in nature, it's there. As part of an ongoing investigation into the diversity of gender expression and sexual behaviour in plants, Baumann brings together specimens, illustrations, pictures and stories.
Yet the research she presents in her herbarium and video goes beyond the mere recognition that plants are often unisexual or bisexual, hermaphroditic or transitionally transgender, depending on their age, the time of day or environmental conditions.
What she endeavours to convey, rather, is that such knowledge can be put to good use: to make the ground we live on – whether on a domestic, urban or national level – "porous and permeable" and "welcoming" for all.
Céline Baumann (1984, FR) is a French landscape architect based in Basel, Switzerland. Her eponymous studio operates in the fields of urbanism, landscape architecture and exhibitions. She aims, through an intersectional lens, to create dynamic open spaces informed by the interactive ecology between people and nature. This design work is complemented by a commitment to research, allowing her to explore the collective value of nature and its impact on individuals.
Her work has been presented in institutions including the Swiss Architecture Museum in Basel, the Royal Academy of Arts in London, Matadero in Madrid, the Museum of Architecture and Design in Ljubljana, Oslo Architecture Triennale, Kunstmuseum Liechtenstein and the National Gallery of Arts in Vilnius. Baumann holds lectures internationally in context ranging from institutional to non-profit organisations. She is visiting professor at Karlsruhe Institute of Technology and École Polytechnique Fédérale de Lausanne.
Works
Céline Baumann
Queer Nature  
2017–ongoing     
Courtesy of the artist 
Céline Baumann
Vegetal archive 
Herbarium: 20 (of 40) sheets of paper with plant matter, each 29.7 × 21.7cm; carpological collection; sketches and sketchbooks  
Céline Baumann
Natural stories  
Video, 16.34 min. 
Courtesy of the artist