On Tuesday the 15th of February, 2022, Manifesta 14 Prishtina hosted its first Open Forum to present and discuss the findings of our Citizen Consultations and public survey.
Manifesta 14 did extensive research on how the citizens of Prishtina perceive culture, cultural spaces, and their access to them. Through the public survey and the Citizen Consultations many important topics arose, from creating new spaces for cultural practitioners, more accessibility and diversity within cultural events and a desire for more green spaces in the city.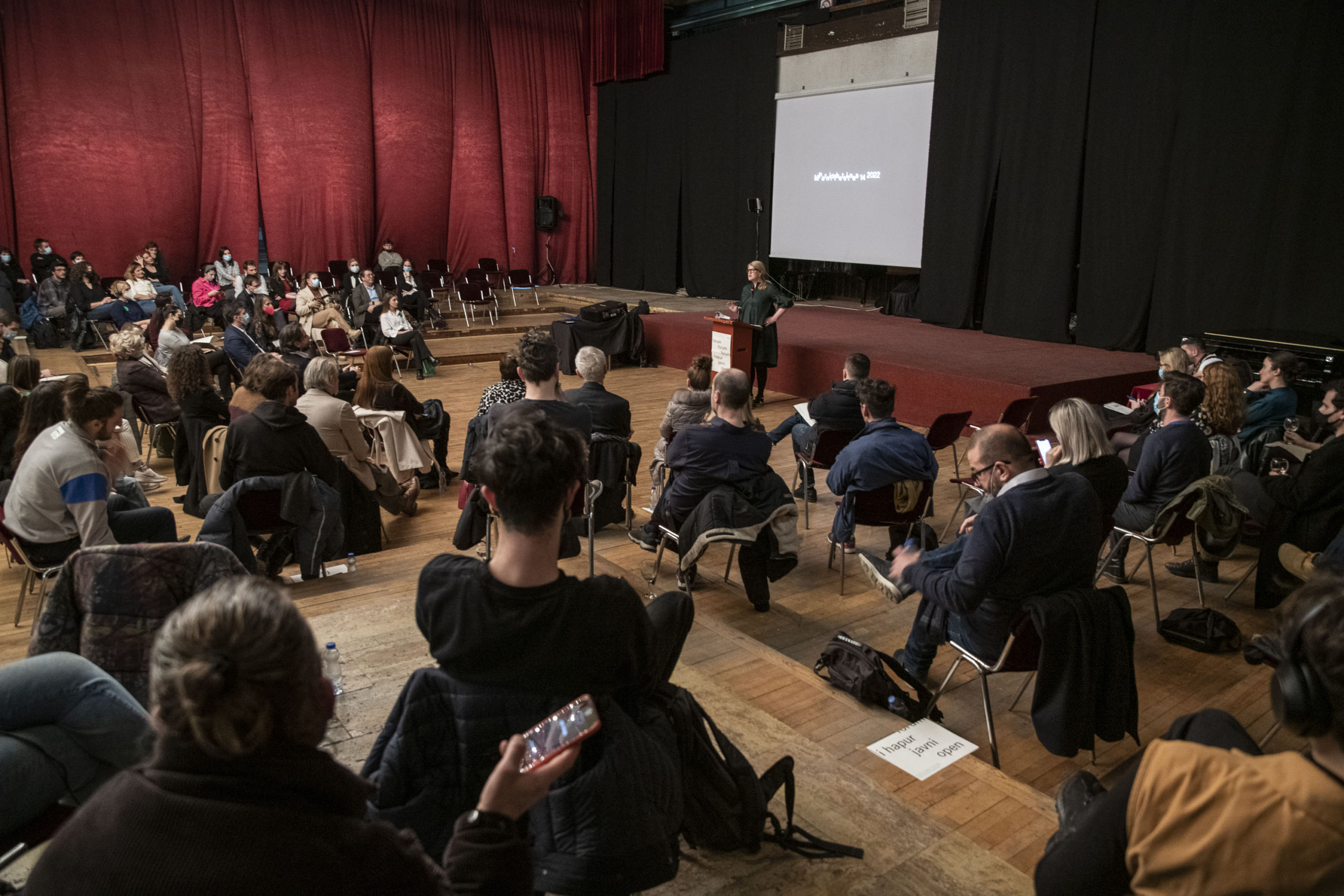 During the Open Forum, Manifesta Director Hedwig Fijen and Manifesta 14 Creative Mediator Catherine Nichols explored how the findings of this research will be woven into the programme of Manifesta 14 biennial, before opening the floor to a discussion with the public audience.
Watch the video below to see highlights. The full report will soon be available for everyone to read, please sign up to our newsletter for the latest updates.