Manifesta 14 Prishtina opens temporary offices at the Palace of Youth and Sports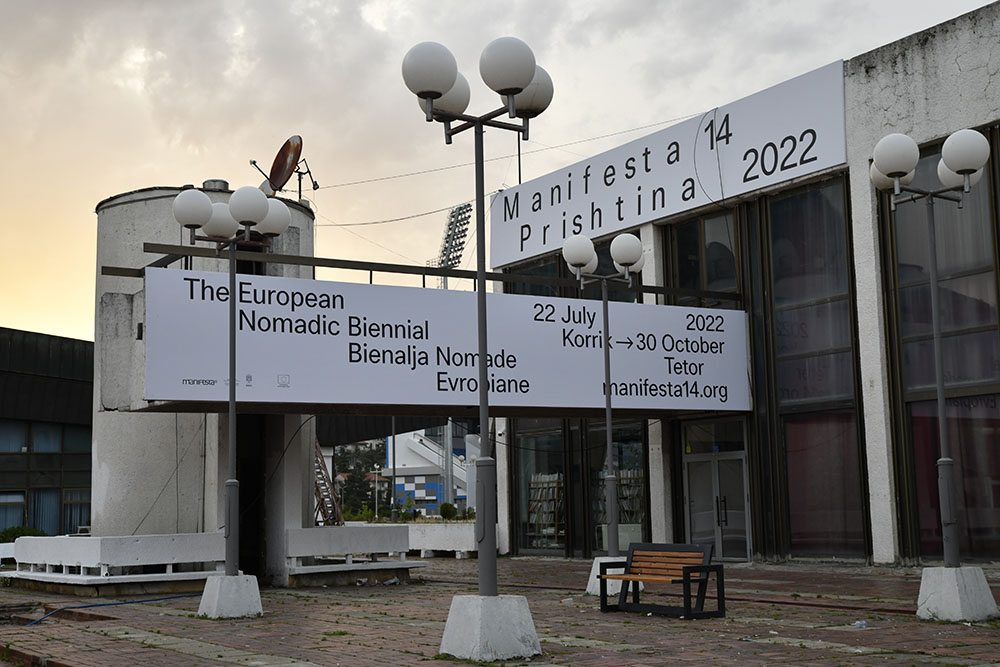 In the first phase of Manifesta's presence in Prishtina, Manifesta 14 Prishtina has opened temporary offices in the heart of Kosovo's capital at the Palace of Youth and Sports, a monument of the former Yugoslav period. The Palace of Youth as an architectural object and as a cultural contribution of its time, occupies a special place in the collective memory of the citizens of Prishtina, influencing and shaping the cultural and social identity of the capital.
Manifesta 14 Prishtina's pre-biennial public programme started in spring of 2021 and is now underway with an array of cultural partners in Kosovo and the Balkan region.