Introducing: The National Library of Kosovo
Manifesta 14 Prishtina continues to unfold the stories and backgrounds of each venue where many participants are going to present their works, exhibitions and artistic interventions. Next in line is one of the most peculiar buildings in the Balkans: The National Library of Kosovo. 
This library is one of the most important library institutions in the Balkans, located near the center of Prishtina, which does not only reflect cultural values but also architectural values. After four decades of this institution being based in Prizren, it was transported to the now capital of Prishtina in 1982 in the midst of the architectural and urbanistic developments in the city. 
The National Library of Kosovo was built by Andrija Mutnjaković and his intent was to create a building which mixed the identity of the rural surroundings with modern means.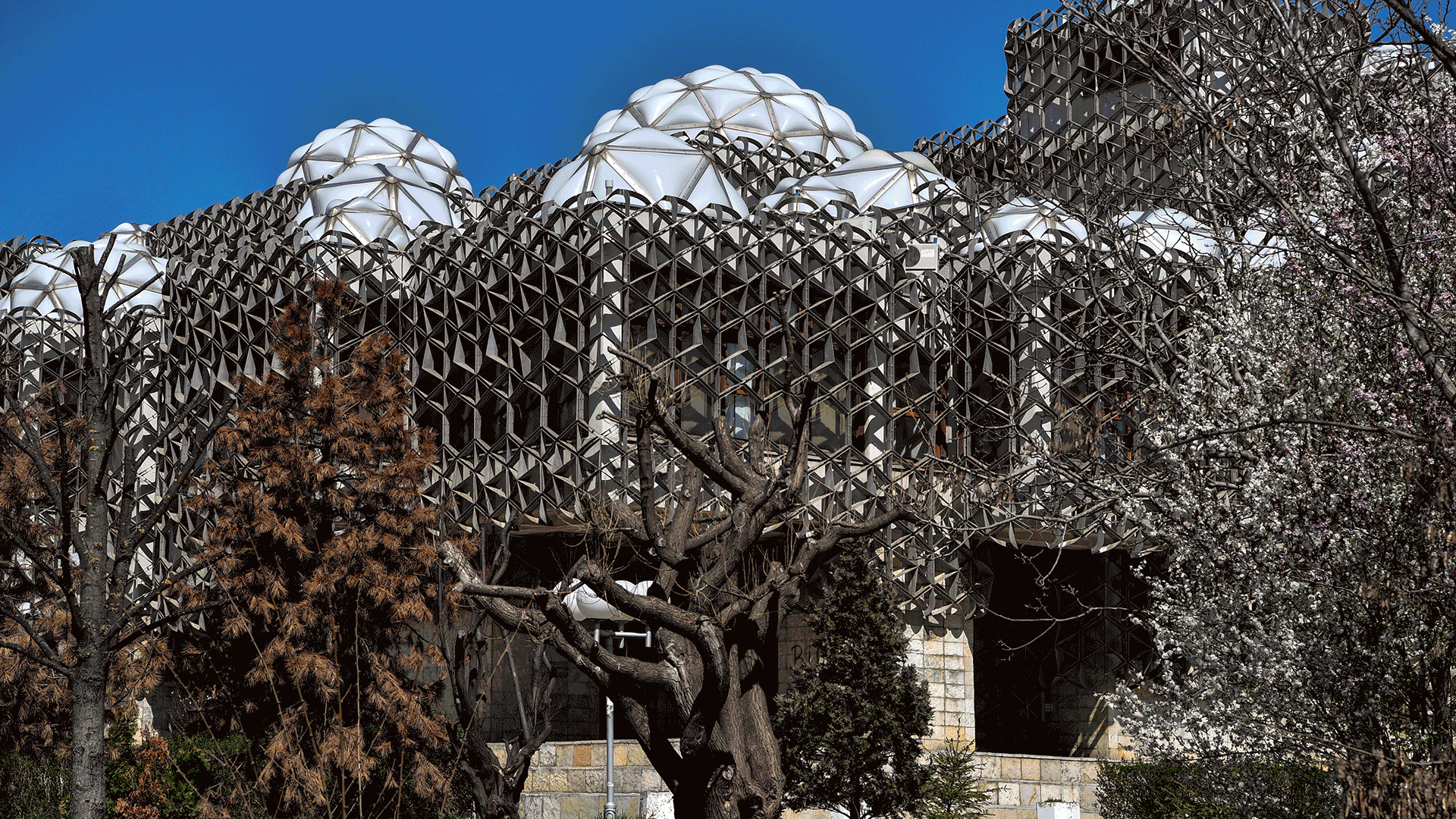 Due to the building having an unusual appeal, with it being confided by metallic thick net-like structure and domes at its height, counting 73 of them, can be seen as a symbol of mixing many traditional and cultural backgrounds at a place which is a shelter for knowledge and freedom. 
The inside space of this library offers many spaces for avid readers, researchers and everyone who wants to access the great gallery of books and periodical texts.  Many manuscripts and rare texts are archived in this library dating from the 16th century, making it a valuable space which opens many doors for academic developments and detailed research. 
During the war many books, collections and publications got lost, but through the perseverance of book lovers, booksellers and readers and many more the archival collection is now in an optimal situation.  
Another important step for this institution is the online access it gives to the readers elsewhere who cannot psychically be at the library. The National Library of Kosovo offers a sector of digitalized newspapers and book collections accessible to everyone. 
The National Library of Kosovo during as a venue for Manifesta 14 Prishtina will host an artistic intervention this summer while inviting everyone to come to Prishtina and experience the great and unusual gems of this city.