International Press Trip to Prishtina and Tirana
Last week, Manifesta 14 hosted a group of international journalists for a 3-day tour of Prishtina, Kosovo and Tirana, Albania.
The 3-day programme was designed to show the best of the cultural world of the region. In Kosovo's capital, Prishtina, the group were shown around the city centre and given a glimpse into some of Manifesta 14's future venues. Bekim Ramku, the Director of Kosovo Architecture Foundation, gave a walking tour of the history of some of Prishtina's most iconic buildings, including the Palace of Youth and Sports and the National Library.
Manifesta Director Hedwig Fijen and Manifesta 14 Creative Mediator Catherine Nichols introduced a number of the future locations of Manifesta 14's biennial programme, as well as important cultural venues in the city such as Kino Armata and LambdaLambdaLambda. The evenings in Prishtina were generously hosted by the Mayor of Prishtina, Perparim Rama and the Minister of Culture, Hajrulla Çeku respectively, including leading officials, Manifesta 14 stakeholders and members of the cultural community of Prishtina.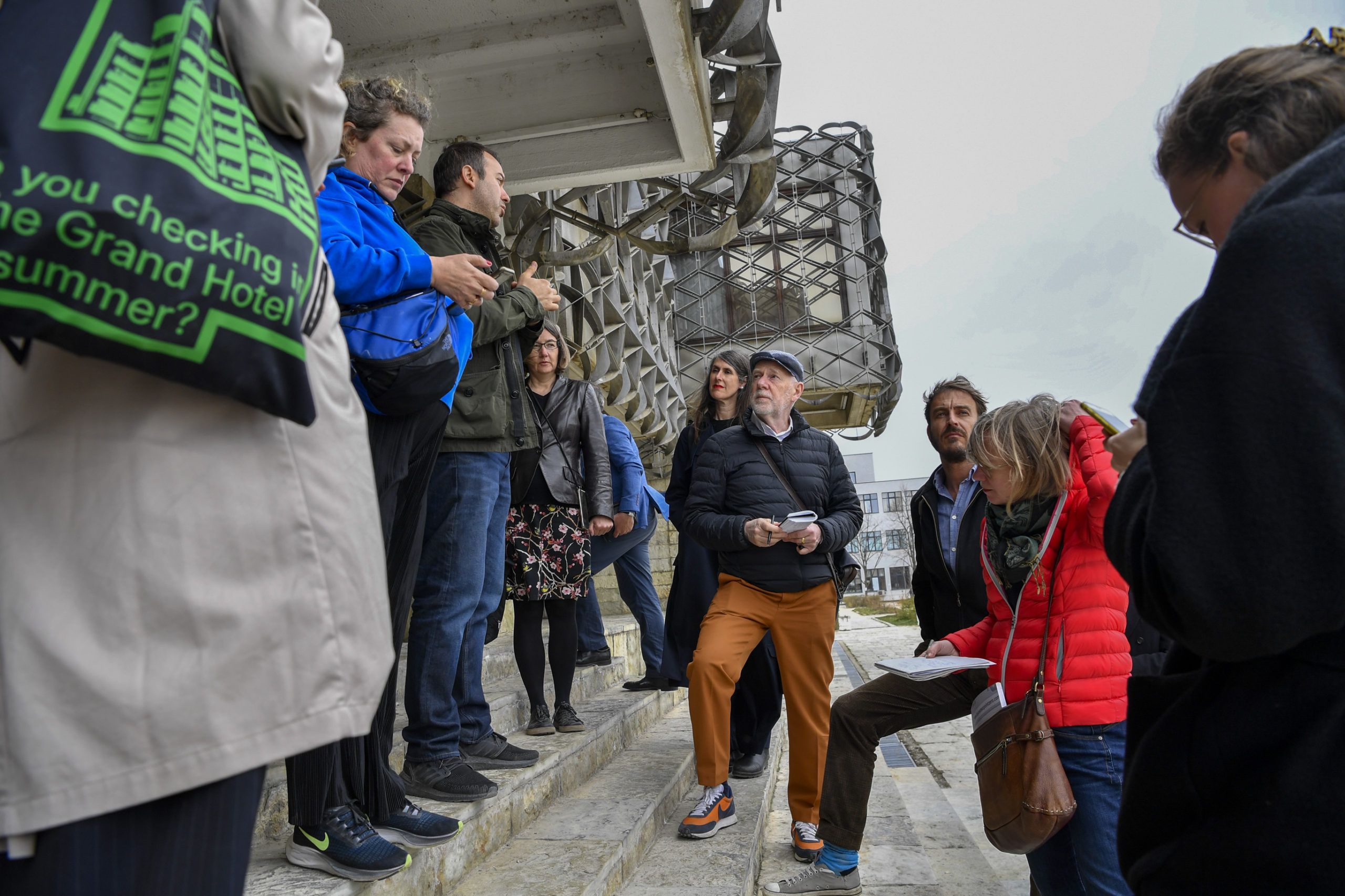 In Tirana, the group were given a tour around the prominent architectural sites of Tirana and the on-going architectural developments taking place within the city. The first day ended with a dinner hosted by the Mayor of Tirana, Mr Erion Veliaj, followed by a reception in Destil, Creative Hub and Gallery with people from the cultural scene of Albania. Additionally, the group was shown around the House of Leaves, Tirana's museum of secret surveillance by the Minister of Culture of Albanina, Elva Margariti and the Director of the House of Leaves.
The trip also offered the journalists the opportunity to see some of the landscapes of the region, with a lunch and tour of the agriturismo Mrizi i Zanave on the journey between Prishtina and Tirana.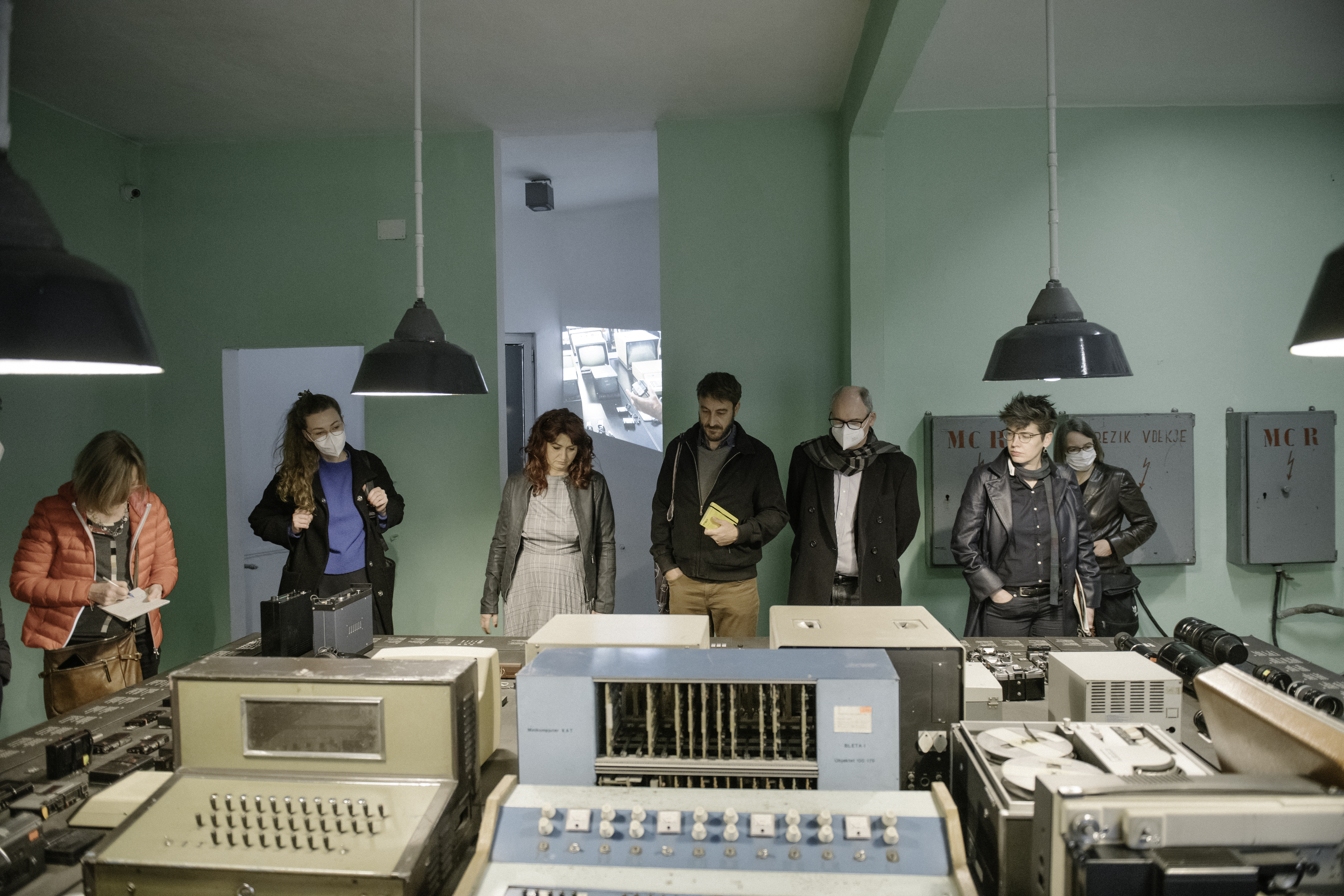 The group consisted of journalists from Le Monde, de Volkskrant, Der Standard, Tagesspiegel, Art Newspaper France, amongst others. For many of the journalists, this was their first time visiting the region. Manifesta 14 hopes that by showing the region's vibrant cultural life ahead of the biennial programme, these publications can help to further develop the image of these two capital cities as exciting cultural hotspots across the rest of Europe.
Manifesta was delighted to be able to familiarise international press with the cultural, culinary and architectural highlights of the region, as well as the forthcoming programme of Manifesta 14 Prishtina.