veneramustafa: Past particles (Fashion Show) Part of REDO Prishtina— the annual International graphic design and visual arts event programme in Prishtina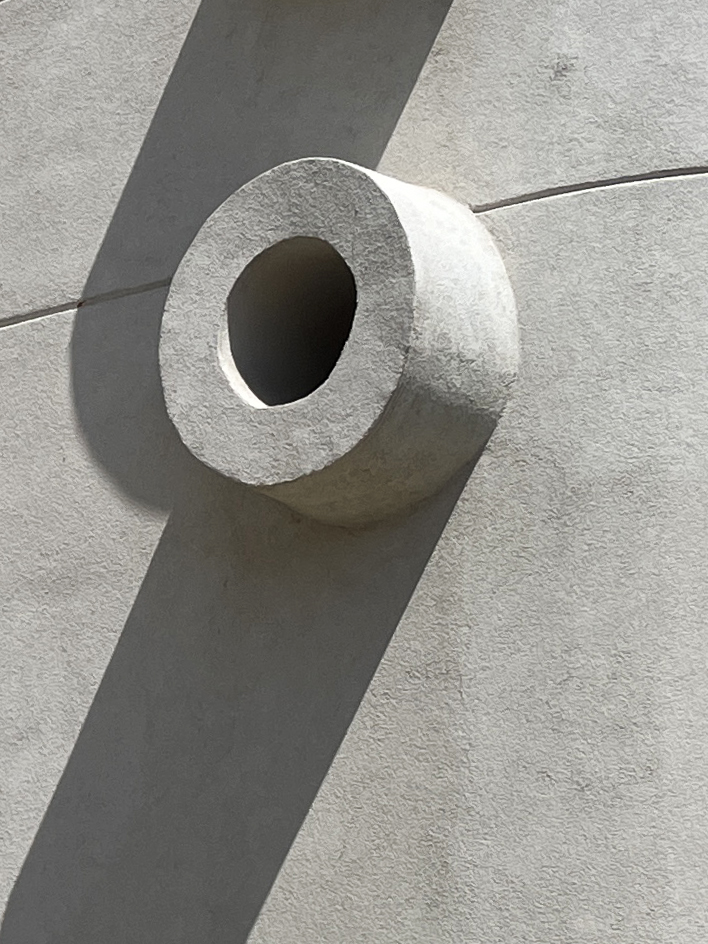 SLEEPER is a project that draws on the futurist brutalism that prevailed in Kosovo's socialist period.
The lines in my garments are found in two structures that were significant to this collection, Boro Ramiz (The Palace of Youth and Culture) and the Monument to Fallen Miners in Northern Kosovo.
These lines highlight and reinforce the striking forms of these structures that are applied with the same logic onto the designs. The shapes of these monuments are referenced in the vivid triangular shapes of the silhouettes which have an architectural quality. As monolithic structures these buildings have moulded the bold and concise forms of the collection. SLEEPER also draws on the xhubleta, a black, woolen, ribbed skirt that was traditionally worn in the Albanian highlands. I have stripped the lines and ribbing of the skirt and have placed them on different areas of the body in order to exaggerate sleeves and waistlines.
Combining this traditional dress with the principles of brutalism, has produced a collection that is simultaneously delicate and bold. The aim of these garments has been to marry the diverse aesthetic influences of Kosovo in order to present something uniquely universal.
The concept for the fabrics applied in this collection is a compositional mix made of "Lines" that envision the '70s and '80s socialist architecture of Pristina, xhubleta – a thick felt traditional skirt with a sculptural look originating from the highlands of Albania, and draped, curtain details adding fluidity and balance to the sculpted forms.
Technically, the intention is to translate into fabric the lined facades scattered around these buildingds and use "plisse" through "pintuck" technique that does not allow for the lines to open when worn and that can be used horizontally, perpendicularly, and even take ventricular forms, if applied in different fabric directions, and patterns.
The new project is a continues effort bringing the same design practice into place, an ongoing research undertaking the same principles of structures and aesthetics, envisioned in a materialised wearable form. The show will be presented 08 of October at the Rilindja building, as part of the Redo Design Conference program, supported by Manifesta14 – Prishtina.
Event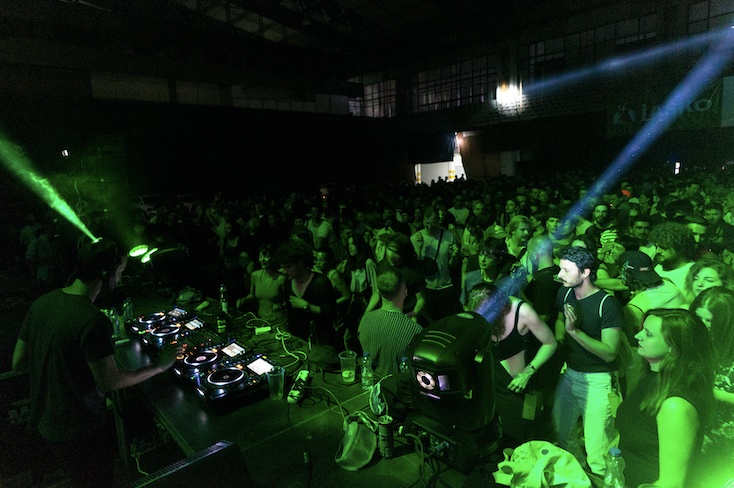 Manifesta Nights X Hapësira

21 → 22.10.2022 22.00-03.00
● Rilindja
Artistic Intervention
Artistic Intervention – Cevdet Erek

22.07 → 30.10.2022 10.00-00.00
● Rilindja