Artistic Intervention
09.09.2022 21.00-00.00
Wheelchair Accessible, WC Available
•
Kino ARMATA
Jean-François Pauvros & Jean-Marc Montera (FR) / Four Ways from Sundown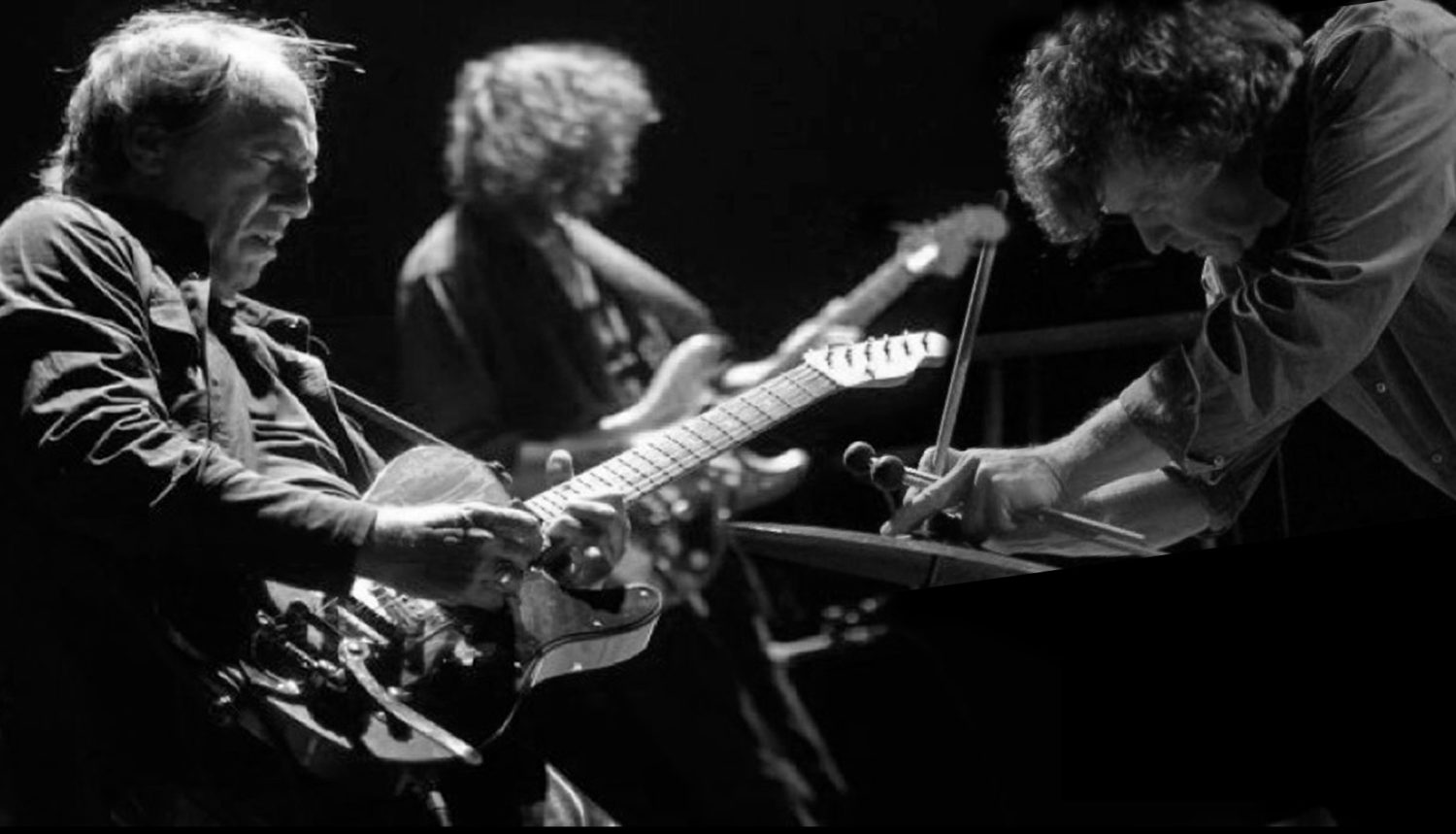 CONCERT
Jean-François Pauvros & Jean-Marc Montera (FR)
Jean-François Pauvros and Jean-Marc Montera's performance is a part of Kino ARMATA's Four Ways from Sundown programme, curated by Sezgin Boynik, Alush Gashi and Vigan Nimani for Manifesta 14 Prishtina, also featuring Felix Kubin, Anna Thew and Sylvain George.
Four Ways from Sundown is supported by Foundation Manifesta 13 Marseille.
Jean-François Pauvros is a French musician, electric guitarist and experimental music improviser born in 1947 in Hautmont. He participates in the Mobius group with Gaby Bizien and Philippe Deschepper. The French talent scout Jef Gilson records a first disc of Pauvros with Gaby Bizien in duo whose music is close to British free music.
He met Siegfried Kessler with whom he recorded Phoenix 14 in 1978. Jean-François Pauvros recorded in 1985 for the nato discs Le Grand Amour with guitarist Arto Lindsay (ex DNA), singer Ted Milton of the group Blurt and drummer Terry Day; in 1988 was released on the same Hamster Attack label with drummer Julian Fenton, singer Mary Genis and saxophonists Evan Parker and Stan Sulzmann among others.
Jean-Marc Montera is a French guitarist, mainly active in the experimental music scene. Besides being active as a musician, he's also the director of the organisation GRIM, that organises concerts, festivals, workshops and artist in residence projects in Marseille.
Montera is active as a player since the 70s and has done collaborations with artists like Fred Frith, André Jaume, Barre Phillips, Yves Robert, Loren Mazzacane Connors, Thurston Moore, Lee Ranaldo, Louis Sclavis, Hifiklub, Michel Doneda.