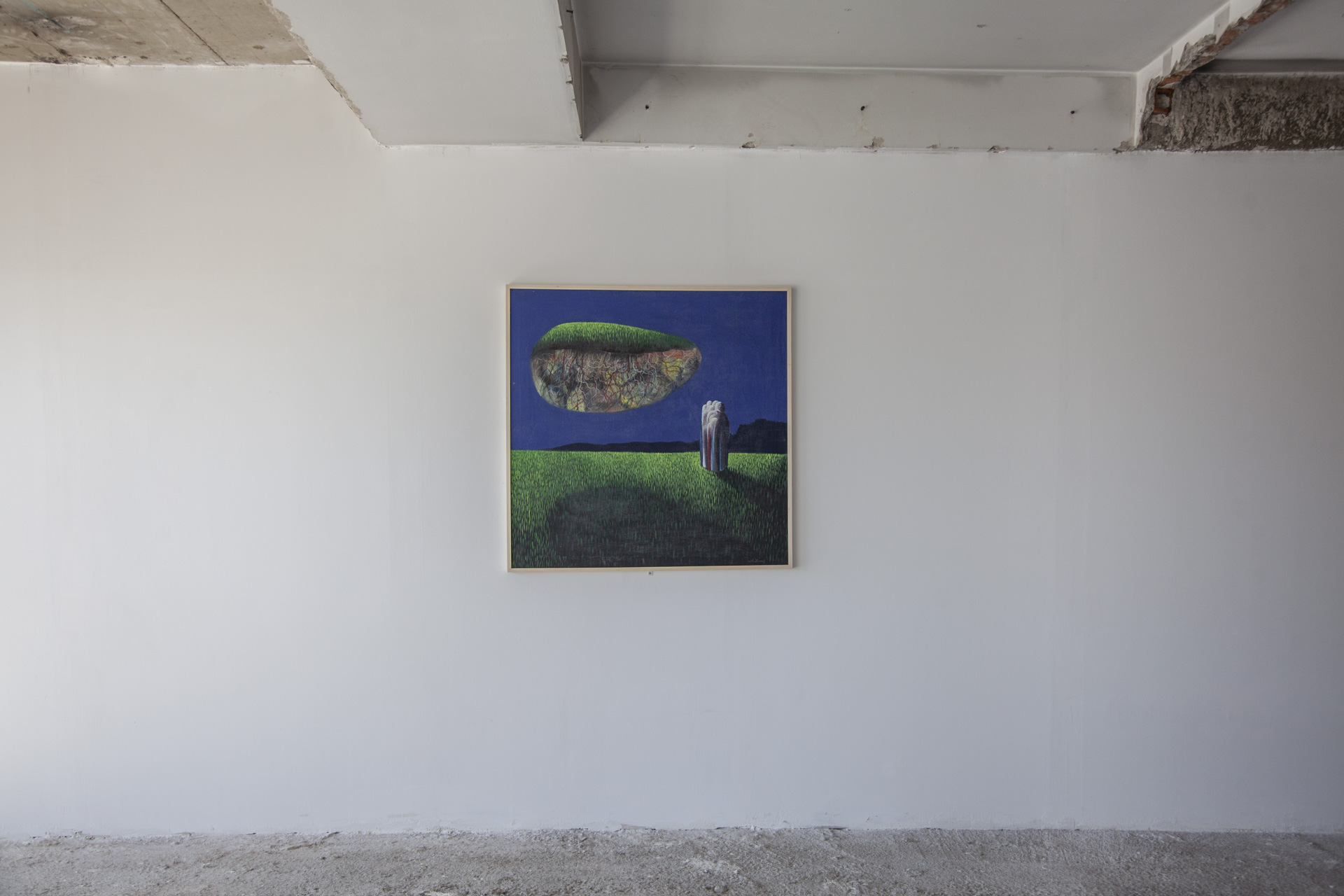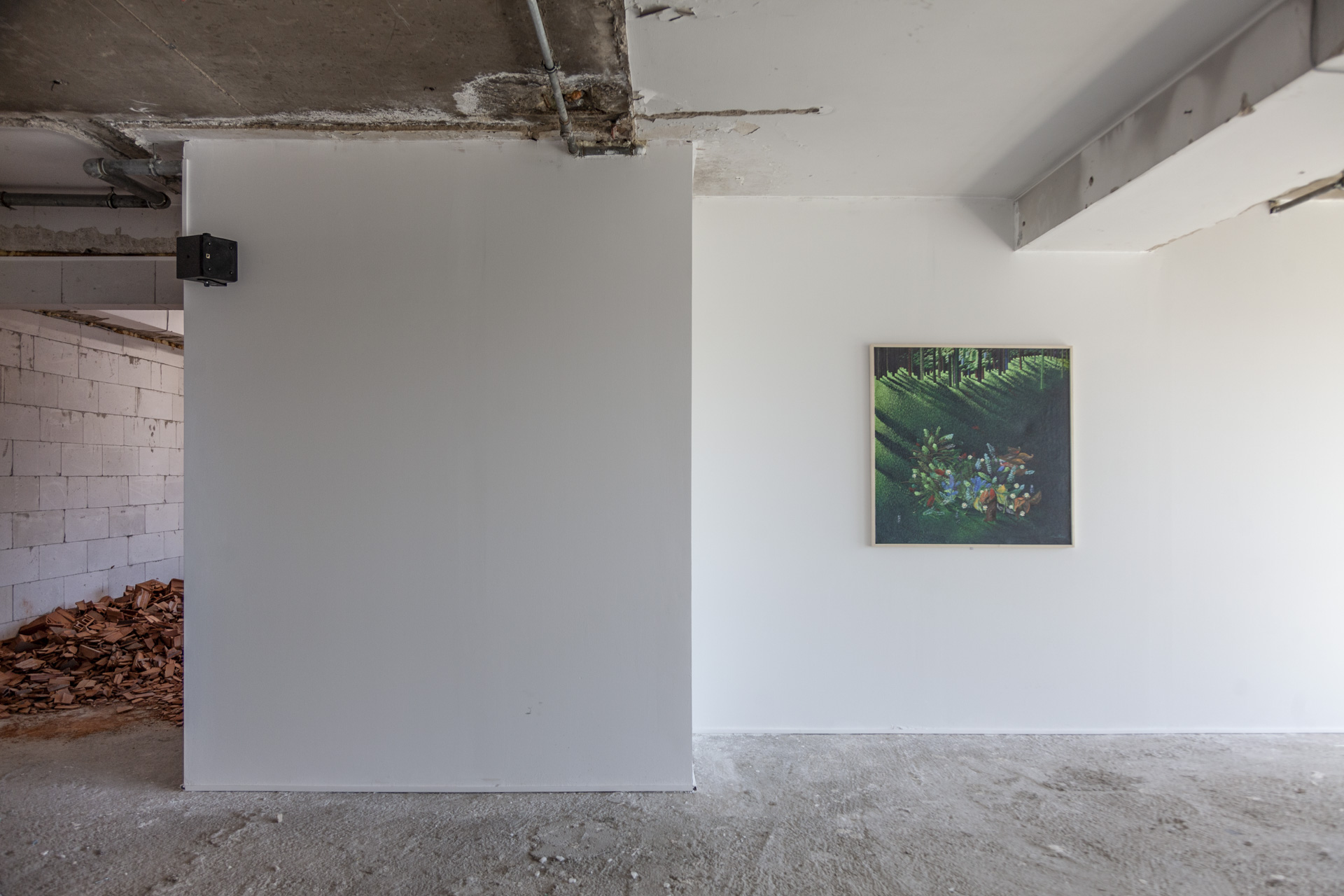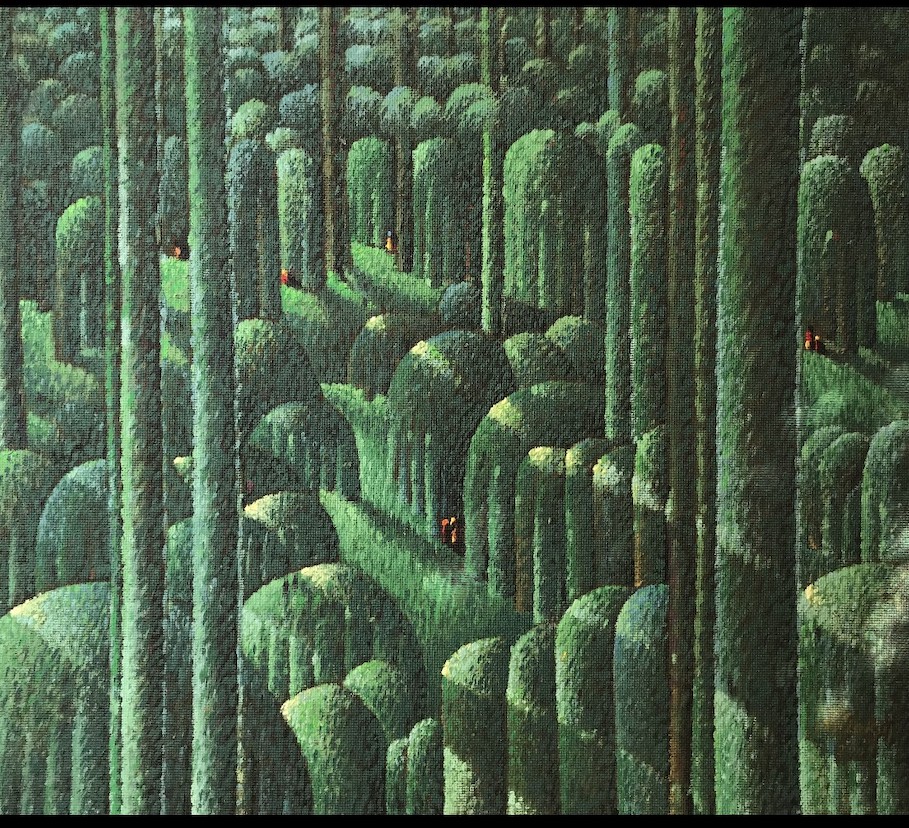 Nimon Lokaj appears in Robert Elsie's authoritative Historical Dictionary of Kosovo. The entry is rather brief. A graduate of the Academy of Figurative Arts in Belgrade, Lokaj, we learn, was widely exhibited in Kosovo and Yugoslavia in the 1970s and in Europe in the 1980s.
He is associated, so Elsie continues, with pointillism and a "fondness for nature". Neither here nor elsewhere is much mention to be found on the overt surrealism of Lokaj's landscapes.
Was his ecological thinking influenced by Gregory Bateson's Ecology of Mind, widely read at the time in many parts of the world? Or perhaps by André Breton's earlier proto-ecological critiques of "scientific man" and "economic man" in his various surrealist manifestos?
The dearth of literature on Lokaj's practice not only makes it difficult to answer such questions, but also shows that he was peripheral, somehow out of step with his contemporaries. Today, however, his eco-surrealist explorations of "entangled life" and "becoming forest" are finding a renewed resonance. 
Nimon Lokaj (1941, XK) was born and raised in Pobergje, a village in Kosovo's western Deçan municipality. After graduating from the secondary school of art in Peja, Lokaj continued his education at the art academy in Belgrade, from which he graduated in 1969 with the title of Academic Painter. Since then, he has given art lessons in the secondary school named for Vëllezërit Frashëri in Deçan. Over decades, the artist has participated in many personal and group exhibitions in Kosovo, the former Yugoslavia and Europe.
During his long professional career, he has created a large body of work, primarily paintings and drawings, in different techniques; he is particularly known for his pointillist work. Lokaj creates with oil on canvas, aquarelle, pencil drawing, ink, oil and dry pastel. During the Kosovo War, more than 300 of Lokaj's paintings and drawings were stolen from his personal art gallery in Deçan. A significant portion of his portfolio has yet to be presented publicly.
Works
Nimon Lokaj
Untitled  
ca. 1970s 
Oil on canvas  
Courtesy of the artist    
Nimon Lokaj
Untitled  
ca. 1970s 
Oil on canvas  
Courtesy of the artist