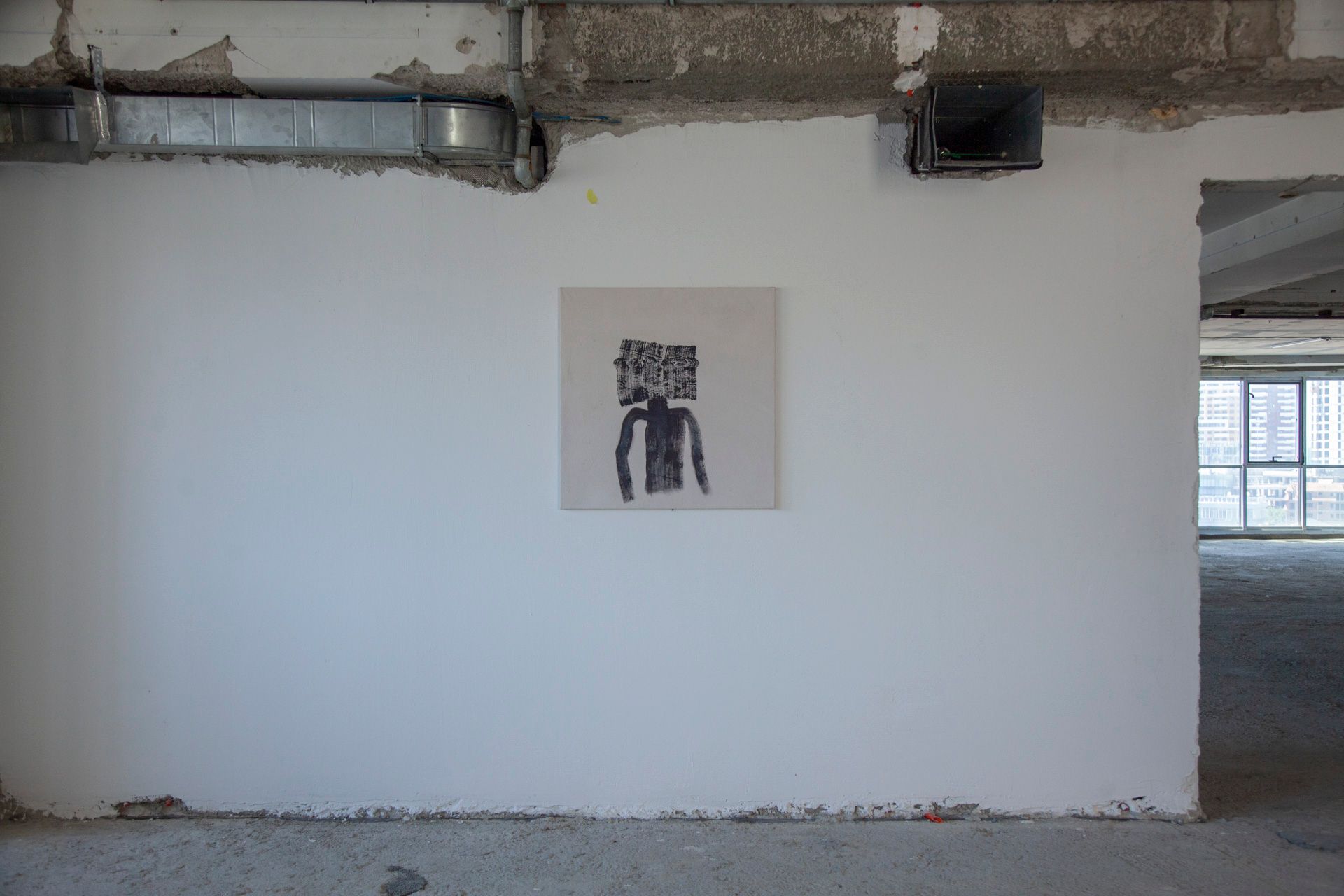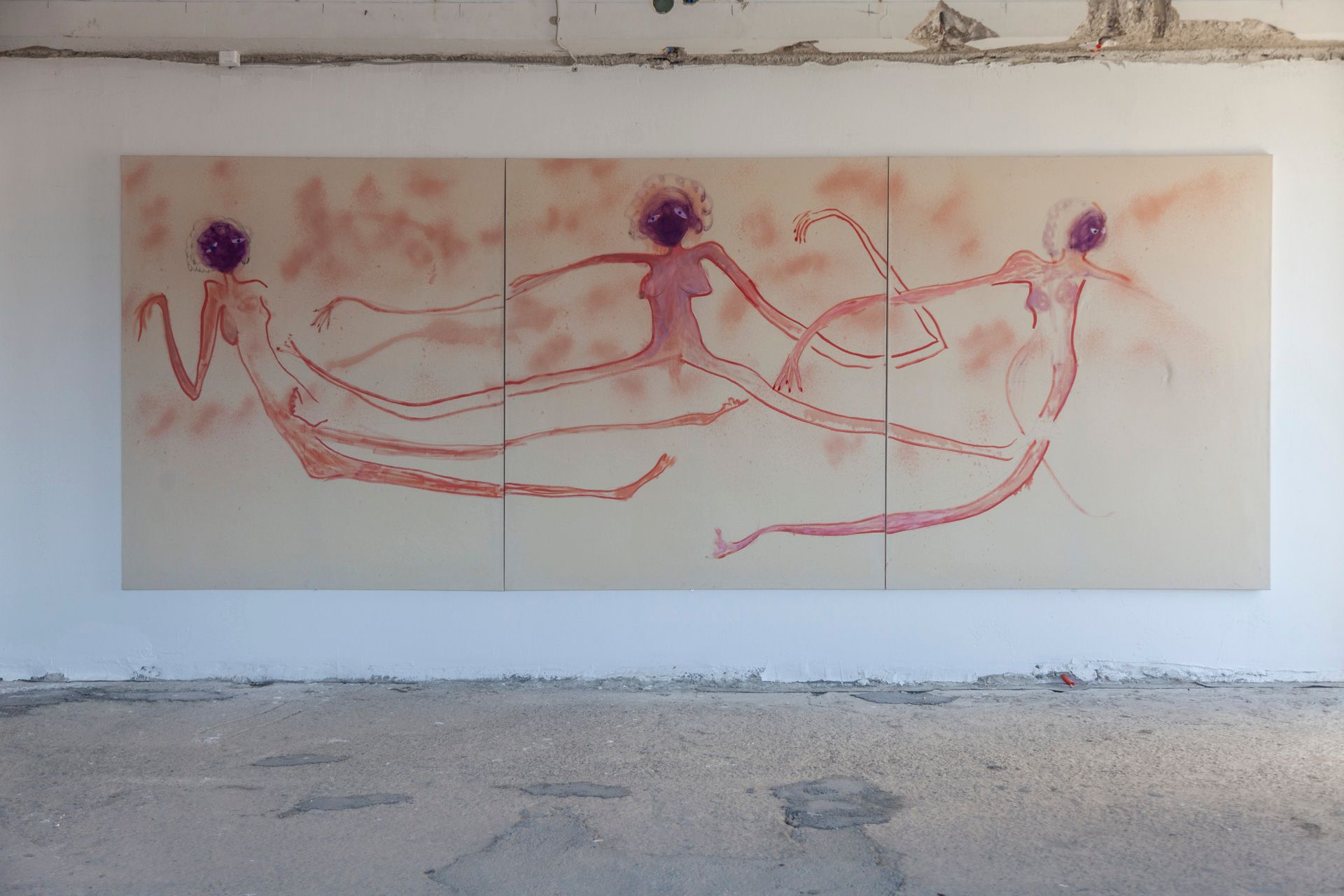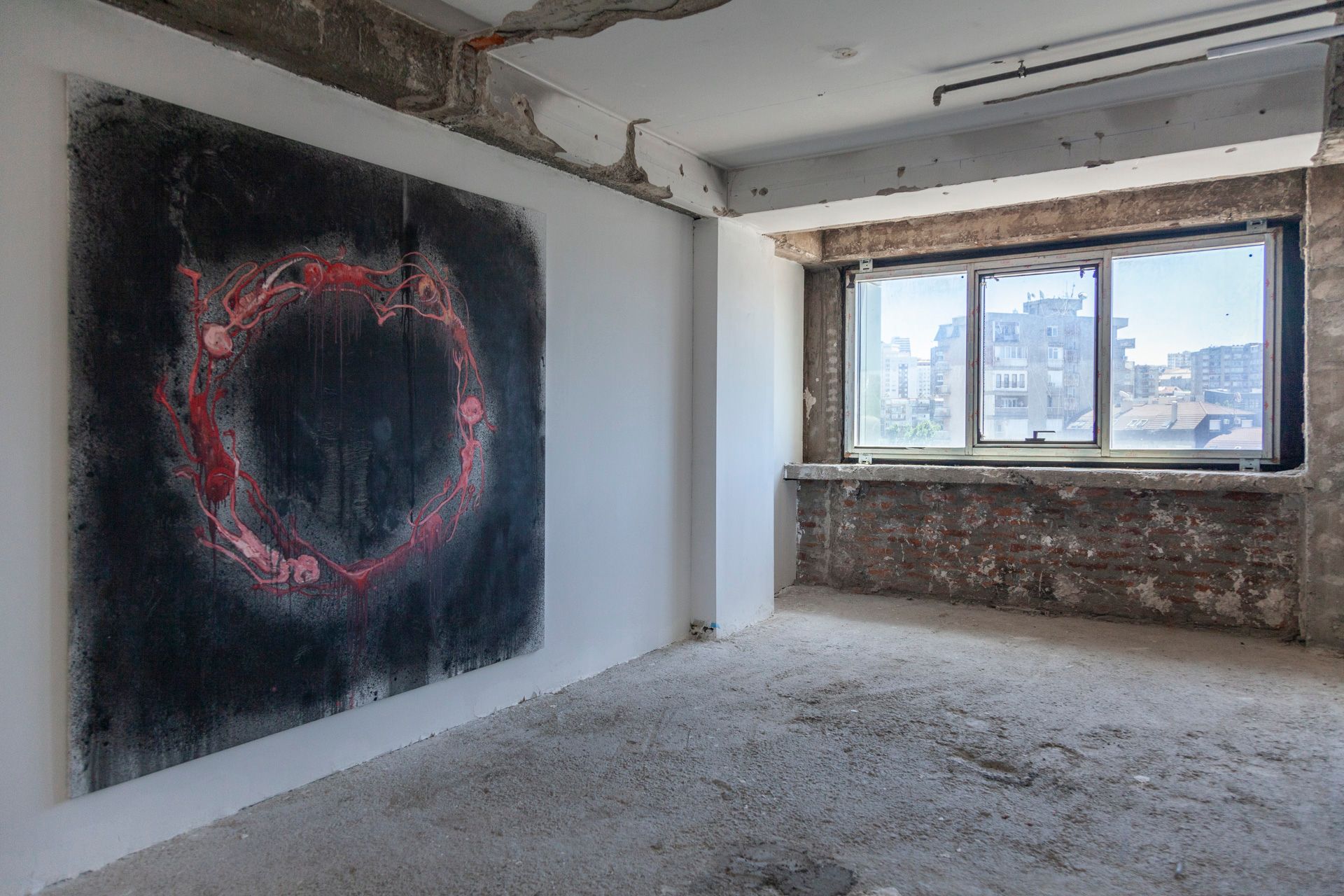 The long, long limbs of Brilant Milazimi's figures lend themselves well to social entanglement. Suspended somewhere between childhood and adulthood, his disarmingly creepy cast of characters hold hands, lock arms, lock legs, their toothy grins far surpassing the boundaries of their faces.
Captured in reddish-pinkish hues, they seem alien, otherworldly, at times sinister, at times benign. What is certain is that they are always already in relation to one another. However ambivalent their entanglement might appear, they are forever moving with or towards their fellow beings.
In composing his paintings, Milazimi draws on memory as it blurs with everyday experience, whether collective or individual. Ever and again courting abstraction, his figurations are striking for their subtle suggestion of stories – and for all that they leave out.     
Brilant Milazimi (1994, RKS) lives and works in Prishtina, Kosovo. His works grapple with the function of both personal and collective memory, and its expression in paintings, drawings and sculptures that seem both familiar and uncanny. Ideas around trauma, hope, coping and freedom are implicitly and poetically conveyed in his artistic works, manifesting his interest in the psychological underworld of Kosovo.
Works
Brilant Milazimi
Does beauty come from ugliness, or conversely 
2020 
Oil on canvas  
Courtesy of the artist, Ermes Ermes, Rome and LambdaLambdaLambda, Prishtina/Brussels 
Brilant Milazimi
Should we recycle our emotions or will new emotions arise? 
2022 
Oil on canvas  
Courtesy of the artist, Ermes Ermes, Rome and LambdaLambdaLambda, Prishtina/Brussels 
Brilant Milazimi
Untitled 
2022 
Oil on canvas  
Courtesy of the artist, Ermes Ermes, Rome and LambdaLambdaLambda, Prishtina/Brussels