Beth Stephens and Annie Sprinkle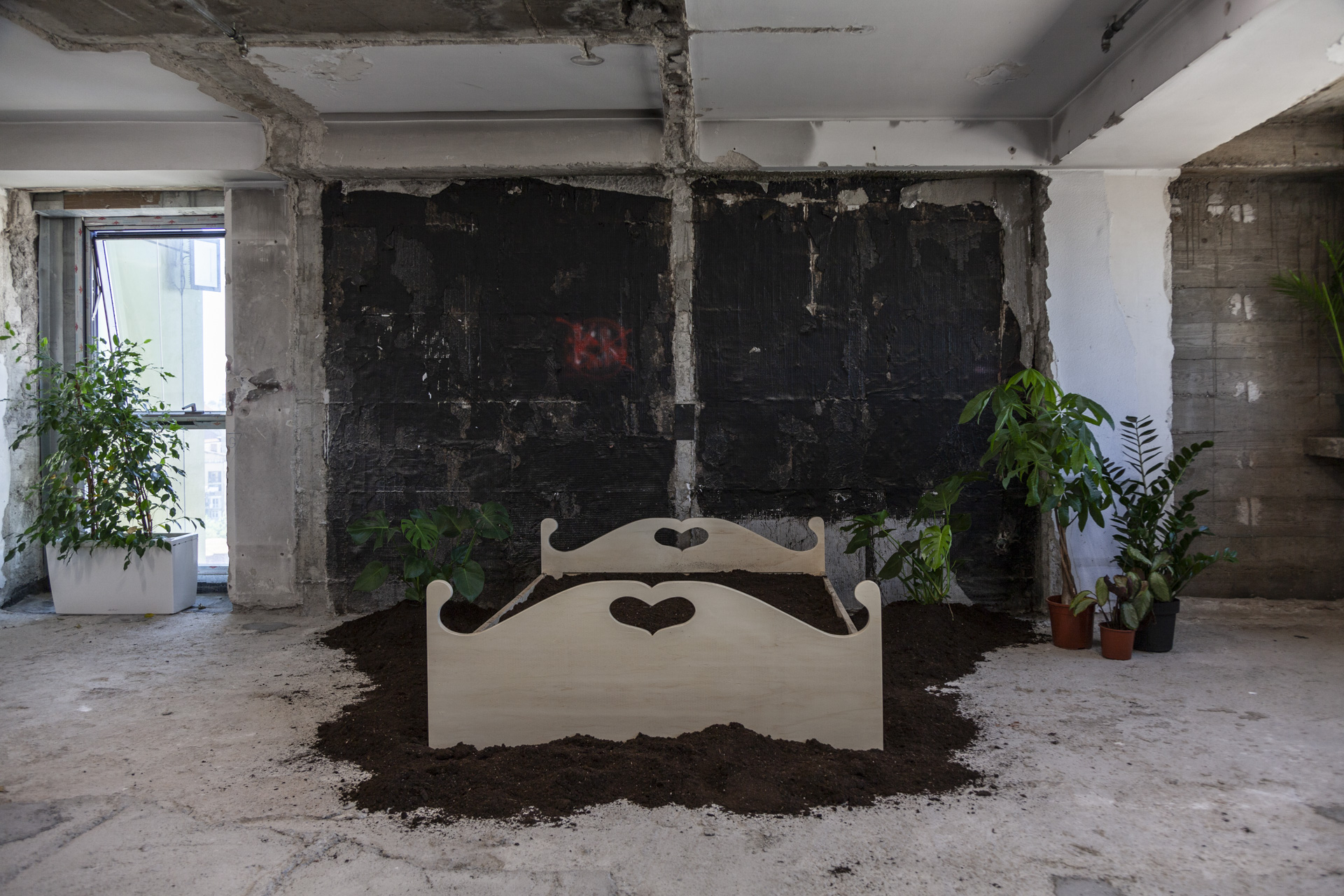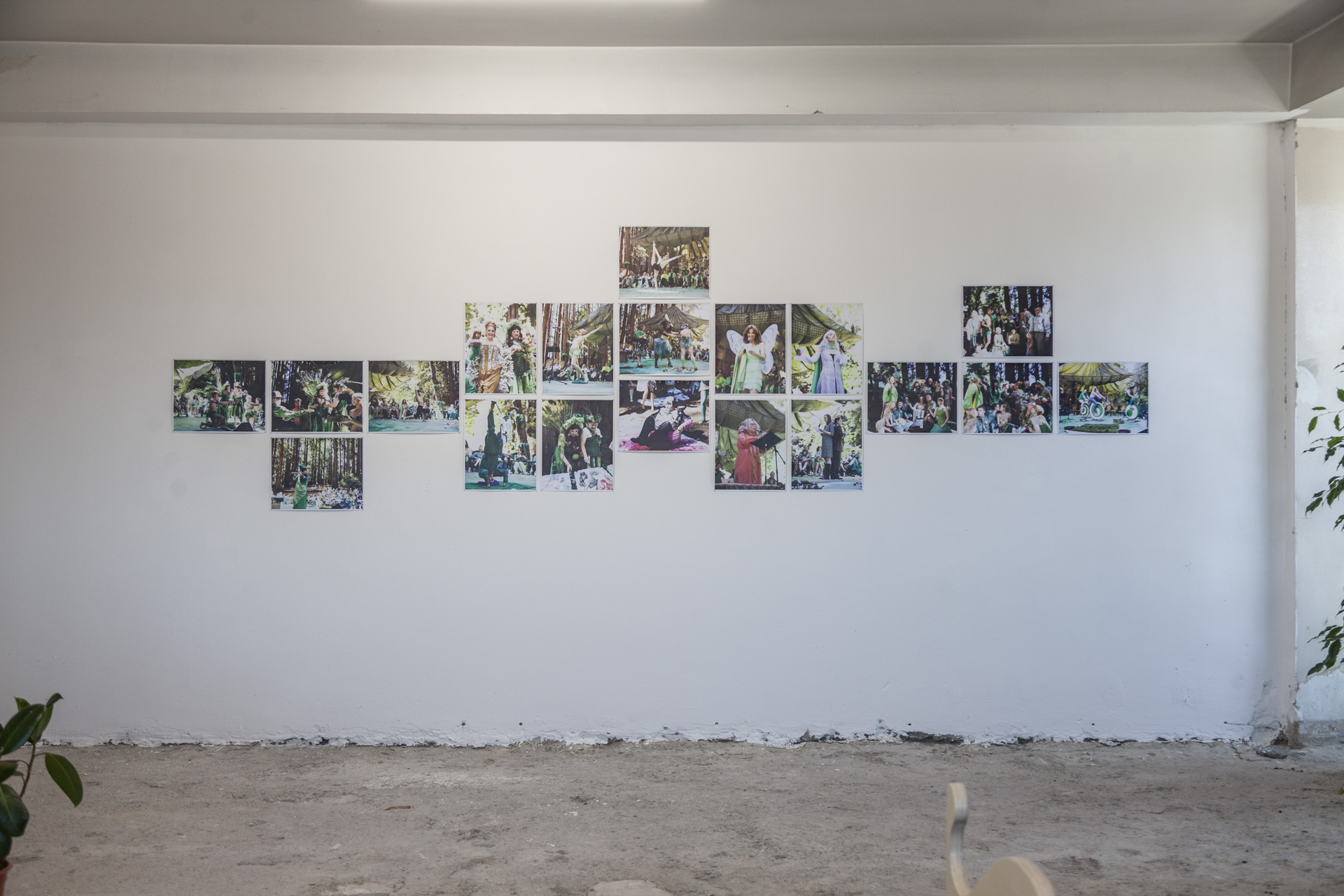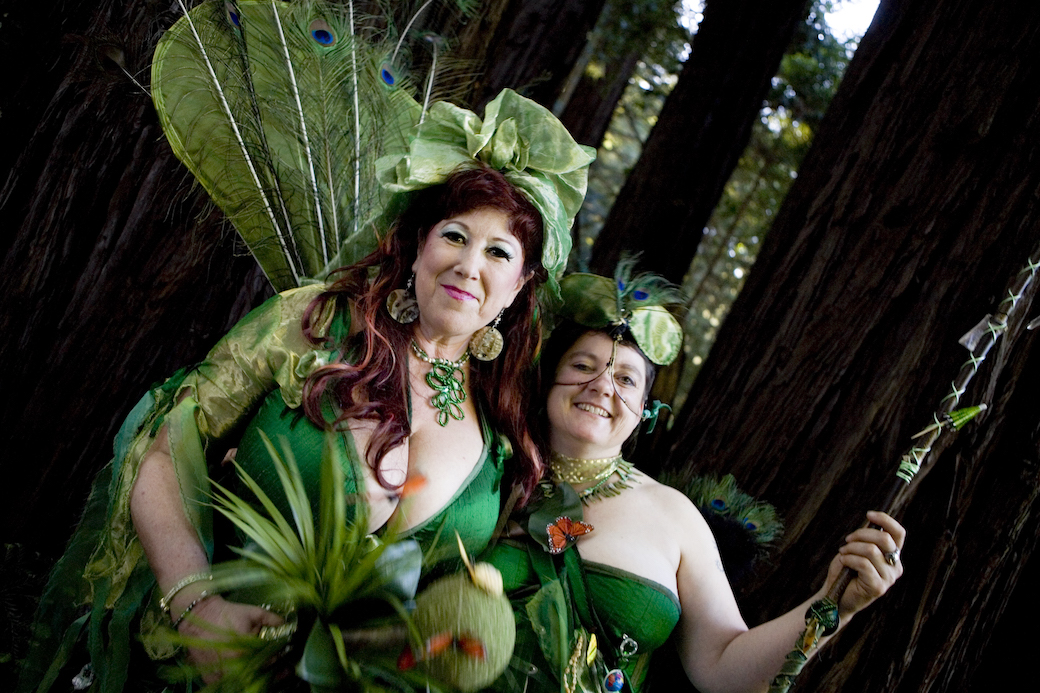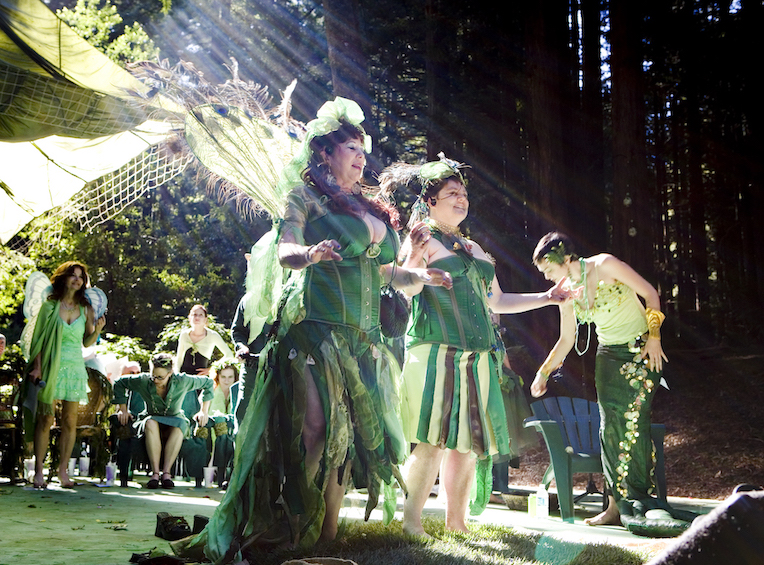 In 2008, Beth Stephens and Annie Sprinkle married the Earth. So fertile was their green forest wedding, that it gave birth to a whole new movement: ecosexuality. When it comes to saving the planet, Eros and love, so they argue, are more powerful – and more fun – than fear.
The first wedding was followed by others: a blue wedding to the sky, a purple wedding to the moon, a white wedding to the snow and many more. Each time Stephens and Sprinkle took their vows to love, honour and cherish a different part of the cosmos, their wedding guests joined them in doing so.
The weddings were documented on video and in photographs, while the full trajectory of the movement – from manifestos and performances to love art labs – is catalogued in their recent monograph. What does it feel like to cultivate an erotic relationship to the earth, to take the earth as a lover? Their Dirt Bed is a good place to find out.    
Ecosexual artist couple Beth Stephens and Annie Sprinkle (1960, 1954, US) build community by creating multidisciplinary art projects that envision the natural world, and sexuality, with fresh eyes. They question and expand prevailing notions of environmental art; challenge the mainstream's binary concepts of gender, erotic pleasure and race; incorporate inclusive, diverse, and imaginative possibilities for more meaningful and happy living; and support scientifically informed environmental practices. Their body of work promotes love, tolerance, sustainability and peace.
As movers and shakers in the ecosexual movement, Sprinkle and Stephens have written instructions for pleasuring the Earth (25 Ways to Make Love to the Earth), ecosexual manifestos and vows for marrying the Earth. Their most recent book, Assuming the Ecosexual Position: The Earth as Lover (2021), was published by University of Minnesota Press.
Works
Beth Stephens & Annie Sprinkle   
Green Wedding to the Earth   
2008   
Wedding Documentation , c-prints
Beth Stephens & Annie Sprinkle   
Ecosexual Wedding Project   
2008–2014    
Video, 10.27 min.
Beth Stephens & Annie Sprinkle   
Dirt Bed   
2012/22   
Bed, soil, performance score   
Courtesy of the artists   
Beth Stephens & Annie Sprinkle   
Assuming the Ecosexual Position: The Earth as Lover   
2021   
Book  
Published by University of Minnesota Press