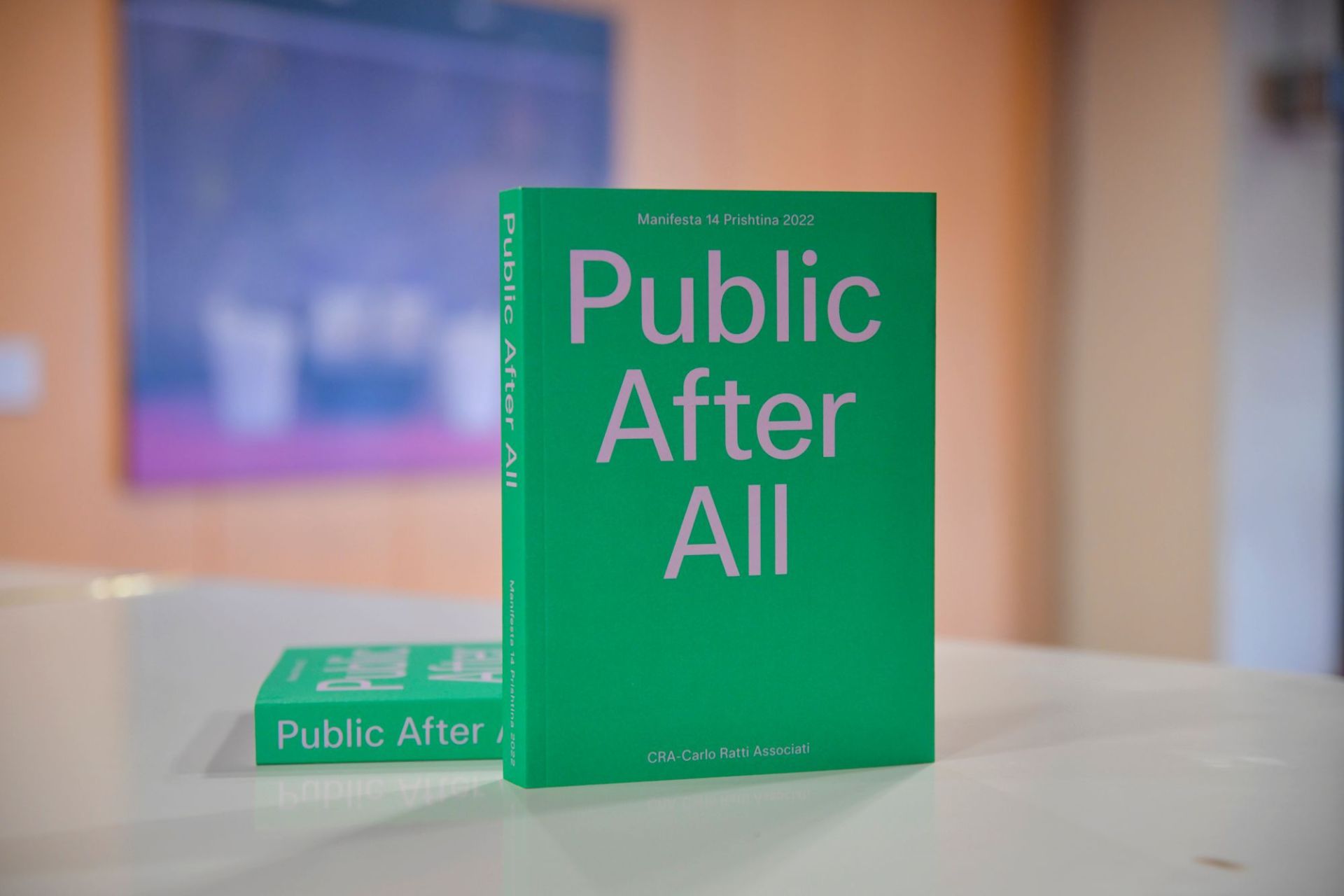 We are pleased to announce that Public After All, our publication made in collaboration with CRA-Carlo Ratti Associati, is now available to purchase.
One of the key pillars of all Manifesta editions is their strong focus on urban developments and interventions within its Host Cities, an integral part of the pre-biennial process. Public After All showcases this pre-biennial research and presents the Urban Vision, commissioned by Manifesta 14 Prishtina to the Turin-based office CRA-Carlo Ratti Associati.
Public After All details CRA's pre-biennial urban research and vision for Manifesta 14 Prishtina. The book presents an analysis of, and a methodology for, portraying Prishtina in 2022 and beyond. It serves as a tool for the citizens of Kosovo's capital to rethink the potential of their city and envisions different possibilities to revitalise and reclaim Prishtina's public space.
Public After All is published by and on the occasion of Manifesta 14 Prishtina and was designed by Bardhi Haliti and Zuzana Kostelanská. The book is now available to purchase for 15 euros at the front desk of the Grand Hotel or at the Dukagjini Bookshop on Mother Teresa Boulevard.