Open Forum Manifesta 14 Prishtina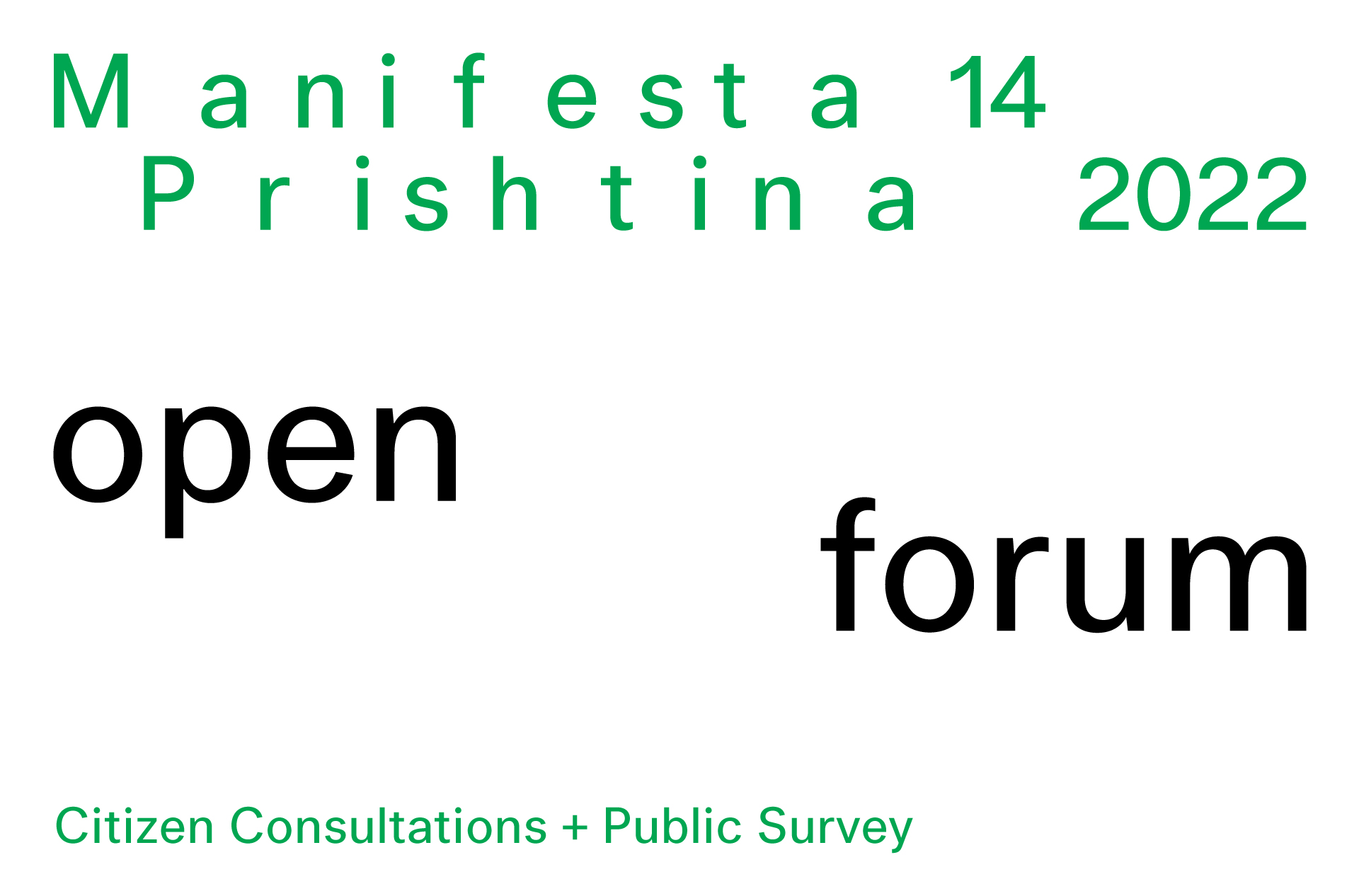 How is culture viewed by your community? For whom is culture for in Prishtina? Join us for an Open Forum to discuss the cultural landscape of Prishtina with the community and the Manifesta team. 
Our Open Forum will explore the findings of our Manifesta 14 Citizen Consultations and Public Survey. The forum will take place on Tuesday the 15th of February 2022, from 18.00 to 19.30 at the Red Hall of the Palace of Youth and Sports.  
The Сitizen Consultation process included a series of discussions with people in Prishtina, followed by an extensive Public Survey. Citizen Consultations are part of the pre-biennial programme.
Their goal is to provide a wider perspective on contemporary culture, urban development and socio-cultural policies in Prishtina by involving diverse communities and the general public.
The findings will influence the programme for Manifesta 14, allowing us to create a programme that reflects the needs of Prishtina and all of its communities. 
Following an introduction from Manifesta Director Hedwig Fijen and Prishtina Mayor Perparim Rama, and Minister of Culture, Youth and Sport Hajrulla Çeku, the findings of the Citizen Consultations and Public Survey will be presented by researcher and facilitator Aliriza Arenliu.
Then, Hedwig Fijen will discuss the findings and the main takeaways for Manifesta. Finally, Arenliu will moderate an open discussion with the audience, including  Citizen Consultation participants. This is an opportunity to explore and reflect on the cultural landscape of Prishtina with the community and the Manifesta team. 
Due to limited capacity because of Covid-19 restrictions, spaces are on a 'first come first served' basis. In line with Covid-19 regulations, only visitors with a vaccine QR code may attend this event.