Mapping subculture movements in Prishtina, Tirana and Skopje
Together with Prishtina's community-run space Termokiss and an independent research group, Manifesta 14's Education and Mediation department is delving into the subculture movements in Prishtina, Tirana and Skopje; exploring independent spaces and the people that drove alternative visions for culture and informal education in the 1990s, 2000s and 2010s.
These ecosystems naturally formed around music and art, outlets that connected like-minded people from various cities and countries. The fragmented histories of their meeting points – spaces for performing – offer a way to uncover and digest the origins and processes of these countercultures.
The project does not seek to create an exhaustive overview of the independent cultural scene of the respective cities but rather to inspire younger people to look back to the histories, practices and processes of contemporary culture and community organisation. The research process includes preparatory archival work and interviews, subsequently evolving into public events and the publication of a zine.
The research in Prishtina is focused on the early 2000s, a blossoming time when make-do cultural centres and a sporadic chain of gigs, concerts and festivals were created and pushed forward by the youth who had lived through the 1990s. It was the time of non-institutional cultural production in bars, cafes and in-between spaces that started right after the Kosovo War and that has not been documented.
Taking into consideration the complete lack of research and publications reflecting on the organisation around subcultures in Tirana since the 1990s, the researchers investigate community-led cultural initiatives of a longer period between the 1990s and 2010s. While in the 1990s, rock music and poetry were at the centre of the autonomous cultural scene, the focus shifted to feminist, activist, and artivist movements in the 2010s. Since the 1990s, most of these initiatives have been nomadic and unpredictable, occupying various spaces temporarily.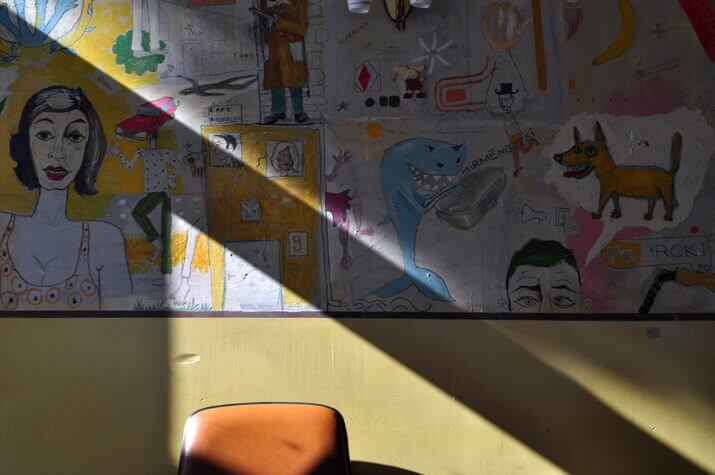 The research team in Skopje analyses historical tendencies of subculture movements related to two main periods: manifestations that occurred during the state-socialist period mainly around the topic of freedom of expression and as a reaction to the ruling establishment's politics of control and dictate; and initiatives that emerged during the period of restoration of capitalism and re-traditionalisation of Balkan societies which have a cultural appeal to the mainstream society's dominant ideology. The research is focused on understanding the pre-conditions and the impact of non-mainstream and non-institutional cultural movements.
The project will feature, among others: Ginger, Hard Rockers Club and Tingëll Tangëll in Prishtina, Kooperacija, Dunja and Damar in Skopje, as well as Ataol Kaso – E Per7shme, Ilir Hoxha – Shook, and Rodmir Sukaj – Hemingway, in Tirana.
Research group: Jeta Rexha, Rozafe Maliqi, Endrit Jashanica, Artan Sadiku, Gjorgje Jovanovikj, Arba Bekteshi and Aurora Birbilaj.
More information to come soon!