Manifesta's International Team's jam-packed week in Prishtina
Last week, Manifesta's Founding Director Hedwig Fijen and the Head of Production Tatiana Tarragó paid a visit to Prishtina, Kosovo, thanks to the easing of travel restrictions.
Encouraging meetings were held with numerous decision-makers and cultural and educational representatives of Kosovo, including the Prime Minister of Kosovo Albin Kurti, Minister of Culture Hajrulla Çeku, Minister of Education Arbërie Nagavci, and the Mayor of Prishtina Shpend Ahmeti. Together the local team, project stakeholders and representatives of cultural institutions and civic community leaders discussed the upcoming edition of Manifesta 14 and the longer-term development plans of Prishtina.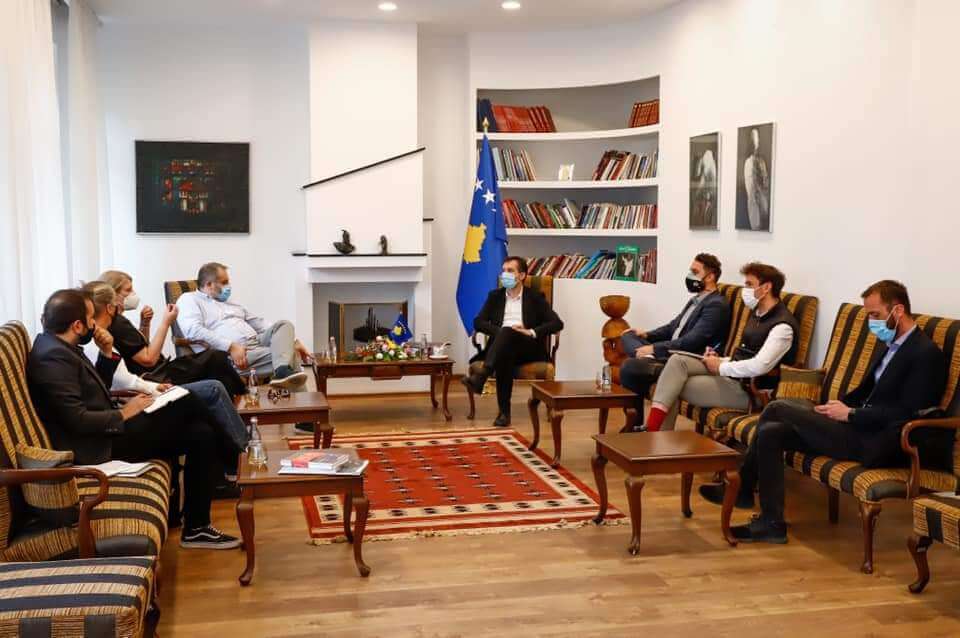 Manifesta 14 aims to bring transformation to the city, through the reclaiming of public space, the alterations of cultural habitats, as well as, together with the Municipality of Prishtina's urban and cultural planning goals, placing Prishtina on the cultural map. This visit was of crucial importance for the development of Manifesta 14 Prishtina, to get to know the cultural and educational scene of the city better and to meet the local communities and stakeholders. The goal is to form a network of lasting collaborations and legacies between international and local actors, striving for the common goal of improving Prishtina's urban, environmental, artistic and cultural landscape.
Together with local stakeholders, members of CRA-Carlo Ratti Associati were also present to kick off Manifesta 14's Urban Vision, analysing the construction of the city of Prishtina, its mobility and use of the public space, as well as future possibilities to develop a vision of how a new institutional model can be developed and implemented.
We would like to thank everyone for their hospitality and very much look forward to seeing you all at the opening of our offices this June!