Introducing: Grand Hotel Prishtina
As we draw closer to the announcements of the Manifesta 14 participants, we continue to introduce our venues across Prishtina. From the 22nd of July, Grand Hotel will become one of our central venues and present artistic interventions, events and exhibitions.   
Manifesta 14 Prishtina will explore storytelling and reclaiming public spaces. Indeed, there's no better place than Grand Hotel to showcase the history of Kosovo.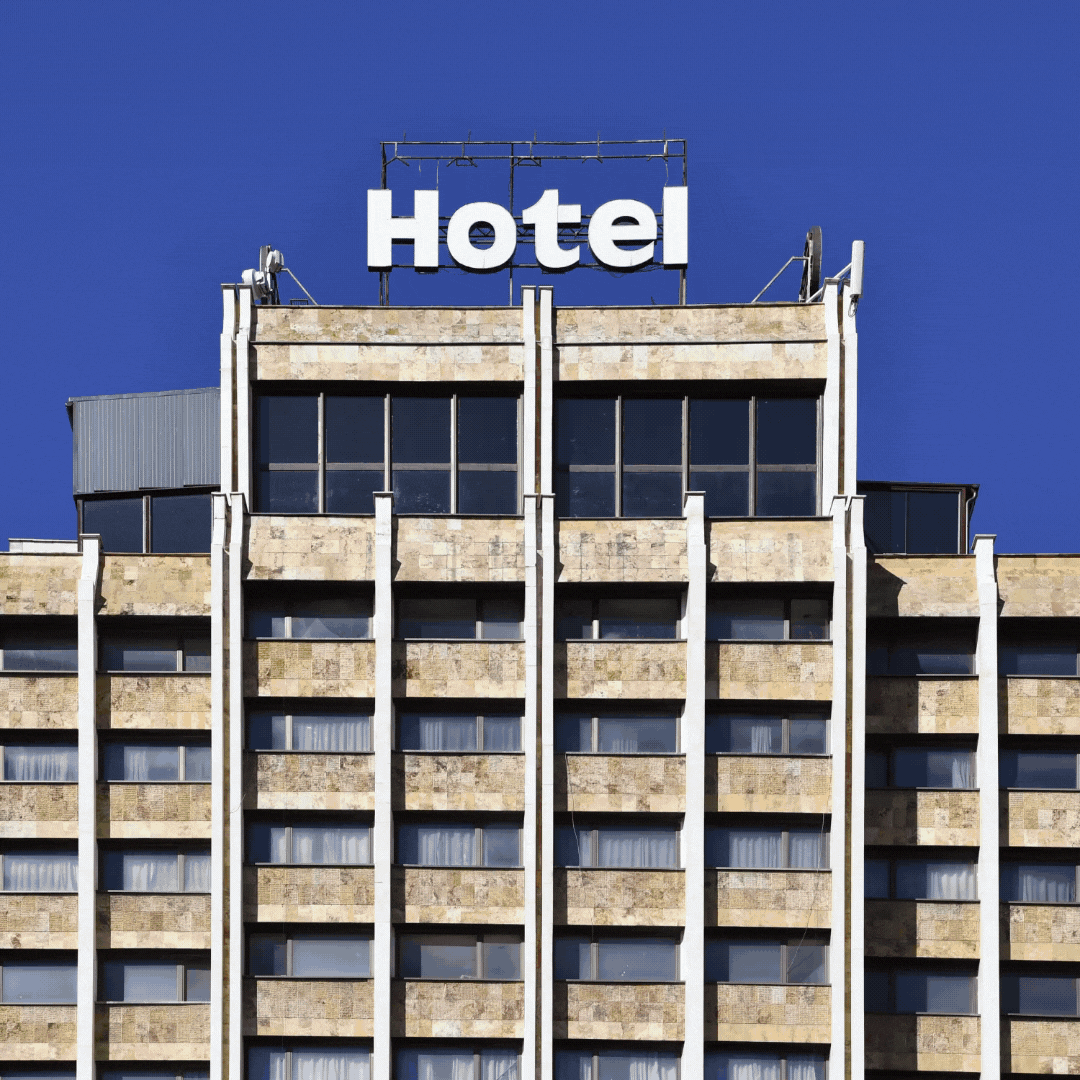 Located right in the heart of the city, the iconic marbled building stands out in the Prishtina skyline. Grand Hotel was built between 1974-1978 by architects Bashkim Fehmiu, Dragan Kovačević and Miša Jevremović. The building is large, around 32.000m2 and with over 350 rooms of different sizes. Fehmiu, the first Kosovar graduate in architecture, brought new ideas about how public spaces could be built and experienced. The Grand Hotel quickly became the host of some of the most famous figures from international politics. Apart from politicians, it was the place where international journalists met and cultural events occurred throughout the years.
In its glory days, 'Hotel Grand' was considered one of the best hotels in the region, and proudly displayed five stars next to its name. Today, the story of Grand Hotel remains difficult to summarise in a sentence. It was privatised after the war, and is now the home of numerous businesses, from a gym to a travel agency to a nightclub. There are still many visitors at Grand Hotel, and rooms to let, even though only 1% of the rooms are occupied with hotel guests. 
Grand Hotel embodies the recent history of Kosovo, witnessing all the political, social and cultural changes. Everyone in Prishtina has a story about Grand Hotel: knows someone who got married there, stayed there in the 1990s and most of the younger generation had their prom there. Many have even visited the nightclub that still functions on the top floor. It was the place to be, to stay, but also where conflicts unfolded.  
As one of the main venues of Manifesta 14 Prishtina, we hope that Grand Hotel will bring new stories to Prishtina, through hosting numerous artistic interventions that we will announce soon.