First Constitutional Board Meeting for Manifesta 14 Prishtina
After being selected to host Manifesta 14, Prishtina welcomed the first constitutional Board meeting, which took place at the National Library of Kosovo, on the 2nd of November 2019. Manifesta 14 Prishtina Board Members, representing artistic, legal, public administration and business profiles, aim to support the citizens of Prishtina in their ambition to reclaim public space and to rethink the notion of cultural infrastructure, heritage and the architectural context of Prishtina.
Hedwig Fijen, Director of Manifesta
Andrea Cusumano, Former Councillor of Culture of the City of Palermo
Niels de Ru, Partner at Allen & Overy LLP law firm
Arta Agani, Director of the National Gallery of Kosovo, Prishtina
Besa Luci, Editor-in-Chief and Founder of Kosovo 2.0
Sislej Xhafa, Visual Artist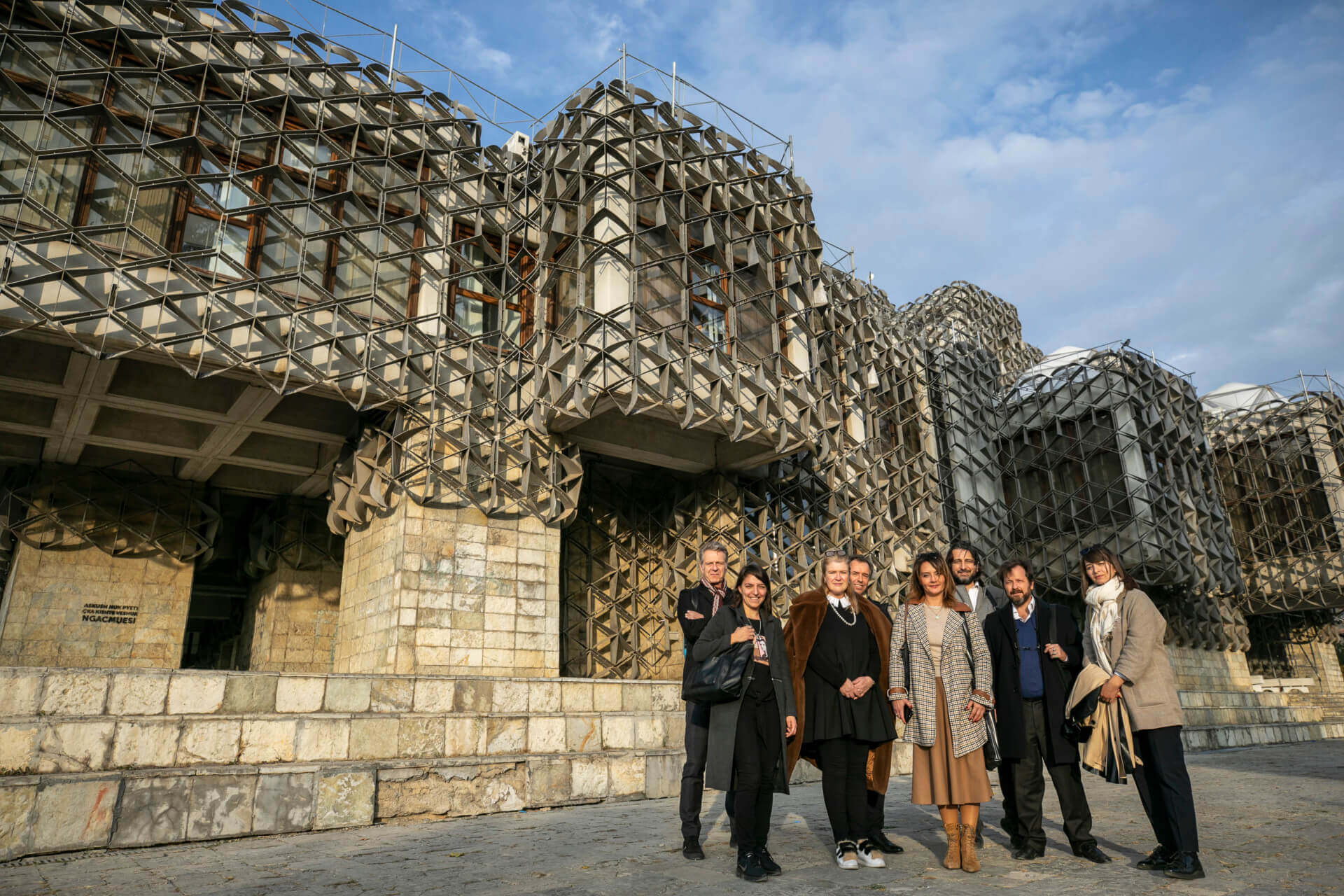 Manifesta, the European Nomadic Biennial, announced Prishtina, the capital of Kosovo, as the first Balkan host city for the 14th edition of Manifesta in 2022.
Since its inception in the early 1990s, the mission of Manifesta is to examine the changing cultural topography of Europe. Every two years, Manifesta looks at the world through the prism of the specific situation of a new host city. The Supervisory Board of Manifesta selected the city of Prishtina in Kosovo because of the geographical and geopolitical importance of the Balkan in relation to Europe's recent history and its future. In its relatively short history as the capital of the youngest nation-state of Europe, the city of Prishtina has experienced major transformations in its landscape by neoliberal policies of the privatisation of open urban spaces. Manifesta aims to support the citizens of Kosovo in their ambition to write the future of their city as an open-minded metropolis in the heart of the Balkans.