Lucky Pierre: So Many Goodbyes, a performance by Dardan Zhegrova and Genc Elezaj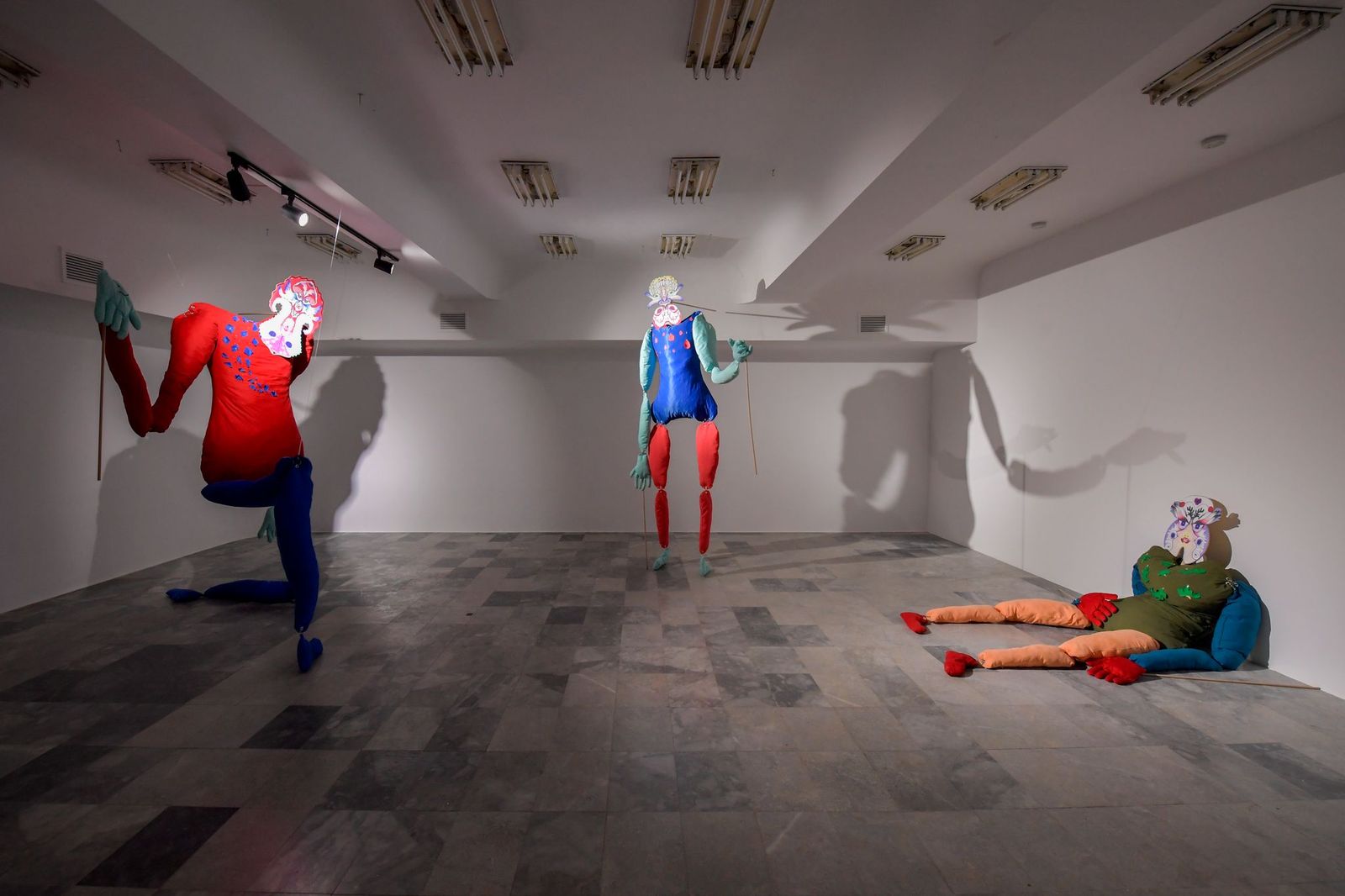 Venue: Dodona Theatre
Lucky Pierre: So many goodbyes' is a live poetry performance collaboration between Dardan Zhegrova and Genc Elezaj. 
 
"It's been some time saying goodbye, so many goodbyes to my loved ones" – part from a poem, gives a little glimpse on personal experiences of heartbreak, grief, and letting go. As a fictive character 'Lucky Pierre' is a label referring to the 'lucky one' on a threesome, the one in the middle, the one that is giving and receiving at the same time – therefore is lucky. 
 
Using this analogy to better express how one is constantly receiving and giving, the 'Lucky Pierre' persona stands between dreams and reality in order to manifest one's ability to control and transform its own reality. 
 
Poems and performance: Dardan Zhegrova 
Music: Genc Elezaj 
More about Dardan Zhegrova
Dardan Zhegrova (1991, RKS) lives and works in Prishtina. His artistic works are object and performance oriented, often based around and influenced by poems. His texts deal with both fictional and experienced events. They are mostly described from the first-person perspective, addressing an (imaginary) counterpart who is sought after by the artist.
There are no gender pronouns such as "her" and "him" – the narrative unfolds between "I" and "You". Thus, the border between the subject and the viewer of the work starts to blur. This dissolution of the boundaries of a traditional narrative form can also be seen within the structure of time in the poems, which often blur future, present, and past.
In Zhegrova's work, this breakdown of boundaries also reflects his queer identity, which oscillates between female and male attributes and deliberately rejects and transcends a normative understanding of gender.
More about Genc Elezaj
An artist of many fields and genres, Genc provides an inventively unique take on each of his artistic pieces. Born Kosovo during the 90s, from an early age Genc has been heavily influenced by music. A fan of heavy metal, he started playing guitar at the age of just ten. Shortly after he started a heavy metal band called "Enemy" allowing him to perform concerts at the age of only eleven. As a teen he played guitar in another band called "Distance".
After living in Holand for a year, Genc returned to Kosovo and in 2013 and after attending electronic music events he eventually started producing music with Ableton in the year of 2016. Stapling his new path of music creating was the collaboration with Vali Kuqi in 2016, by which they released an album together as "Rreth"(2017). Known for his eclecticism in choices and practices, he started experimenting with analog synthesizers and drum machines in 2017 as well.
Constant music digging shaped his style, and he started his DJ-ing career in 2018. He is now known for his mixing skills and the meticulous music selection which truly stands out. Apart of his musical residencies and performances, Genc is currently running a studio and is the co-founder of "Isolar Records" a record label with which he has a vision to release music with.