Launch of the Secondary Archive: Albania, Kosovo, Serbia and Visegrad countries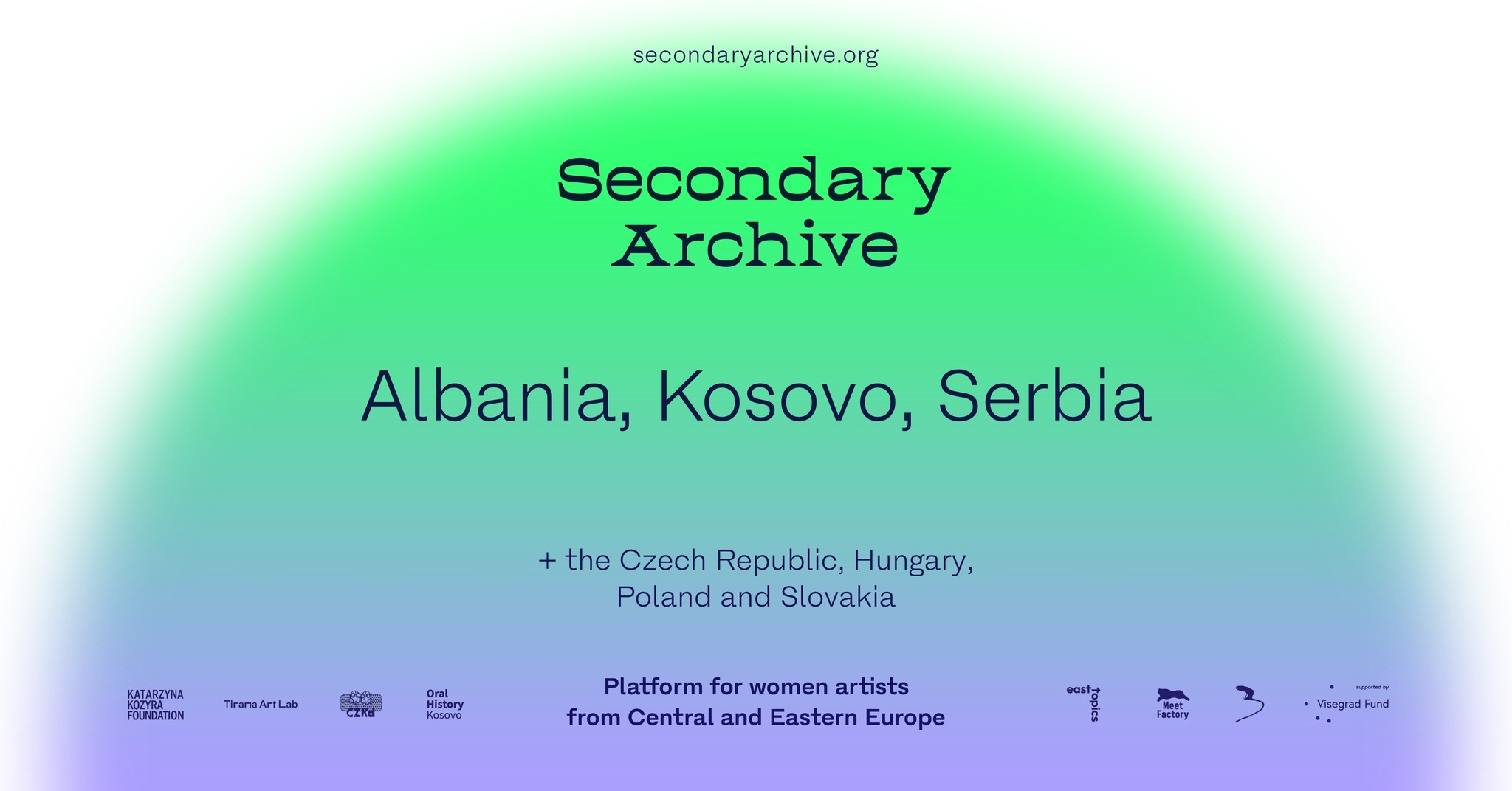 After a very fruitful year with the launch of the Ukrainian and Belarusian artists in February and their exhibition at the Manifesta 14 Biennale, Second Archive invite you to celebrate the launch of yet another, pressingly important expansion in the Balkan region:
On the 27th of October at 6:00 pm CET, during an online conference that will be streamed on the Facebook profile of the Katarzyna Kozyra Foundation and the partners, Secondary Archive will be launching the statements prepared by the Albanian, Kosovar and Serbian female artists, as well as creatives form the four founding Visegrad countries.
144 artists from all backgrounds together with unknown creatives joined through an Open Call, chosen by a team of international experts, will become a part of the Secondary Archive platform.
The launch event will offer not only a space for the celebration of the female voices, but also raise awareness and open discussion related to the struggles and wins of the female artists of the region.
You can access the stream here
The list of speakers includes:
Hedwig Fijen – Director of Manifesta
Catherine Nichols – Creative Director of Manifesta 14
Katarzyna Kozyra – Katarzyna Kozyra Foundation (Poland)
Adela Demetja – Tirana Art Lab (Albania)
Dejan Vasić – Center for Cultural Decontamination (Serbia)
Renea Begolli – Oral History Initiative (Kosovo)
Róna Kopeczky – Easttopics (Hungary, as representative of the Visegrad countries)
Iga Maria Szczepańska – Moderator
Manager of the Katarzyna Kozyra Foundation
The speakers will be joined by artists representing Albania, Kosovo and Serbia (TBC).
During the event the winners of the Open Call from Albania, Kosovo and Serbia and one from the Visegrad region will be announced.