Jin-Jiyan-Azadi, an evening with Shokoufeh Eftekhar, Nina Karimy, Danila Lipatov in conversation with Anna Bromley. Dedicated to Zhina (Mahsa) Amini and to anti-patriarchal disobedience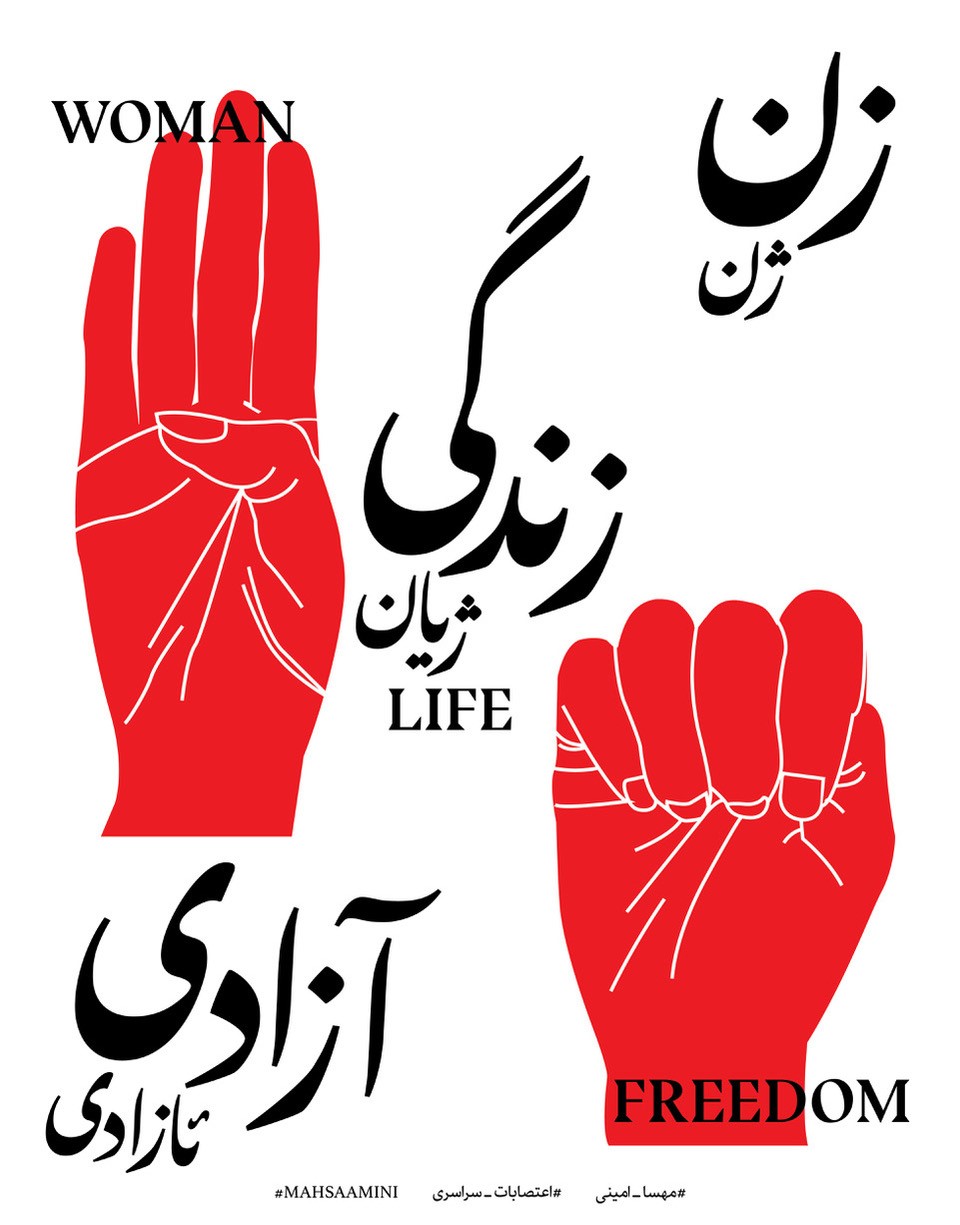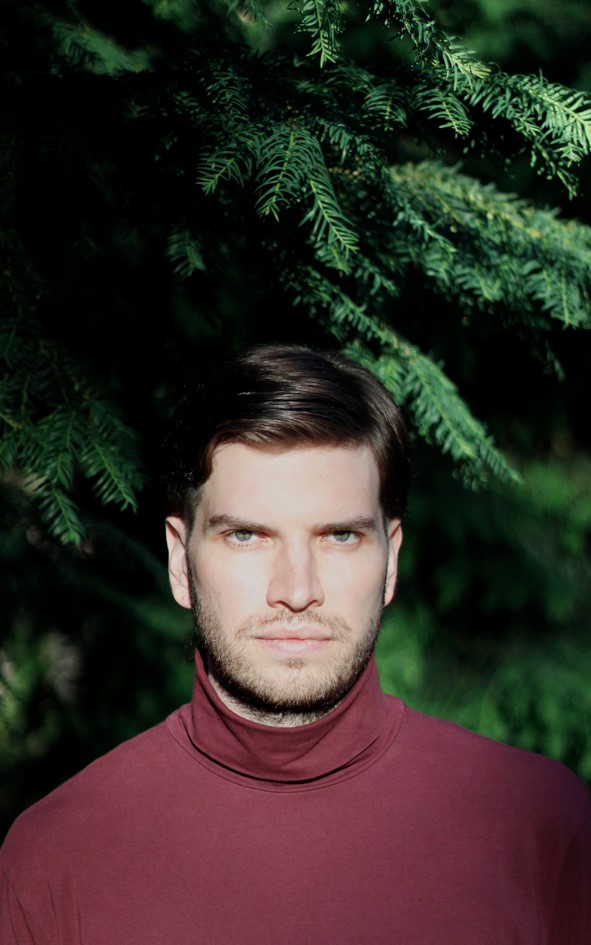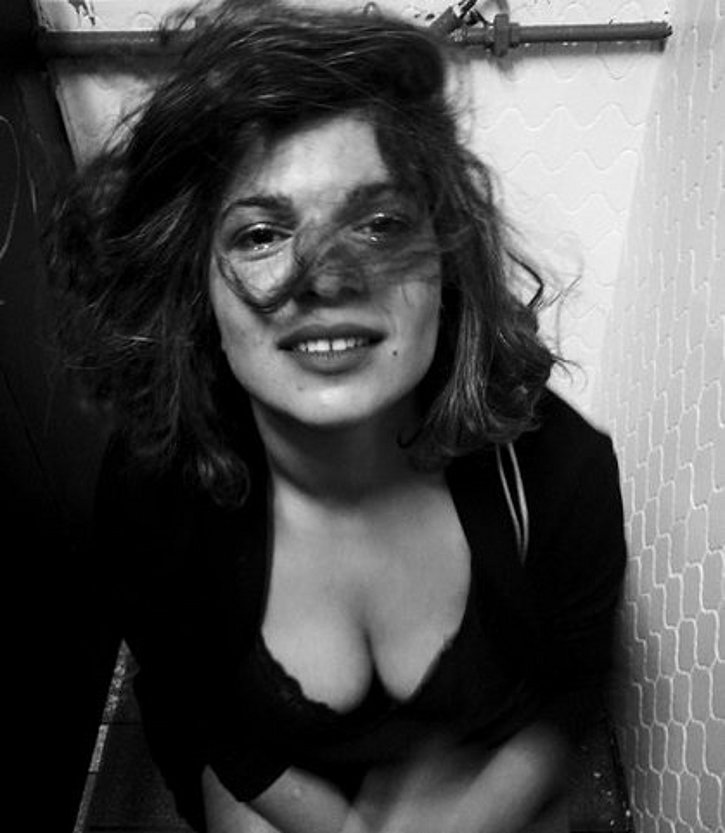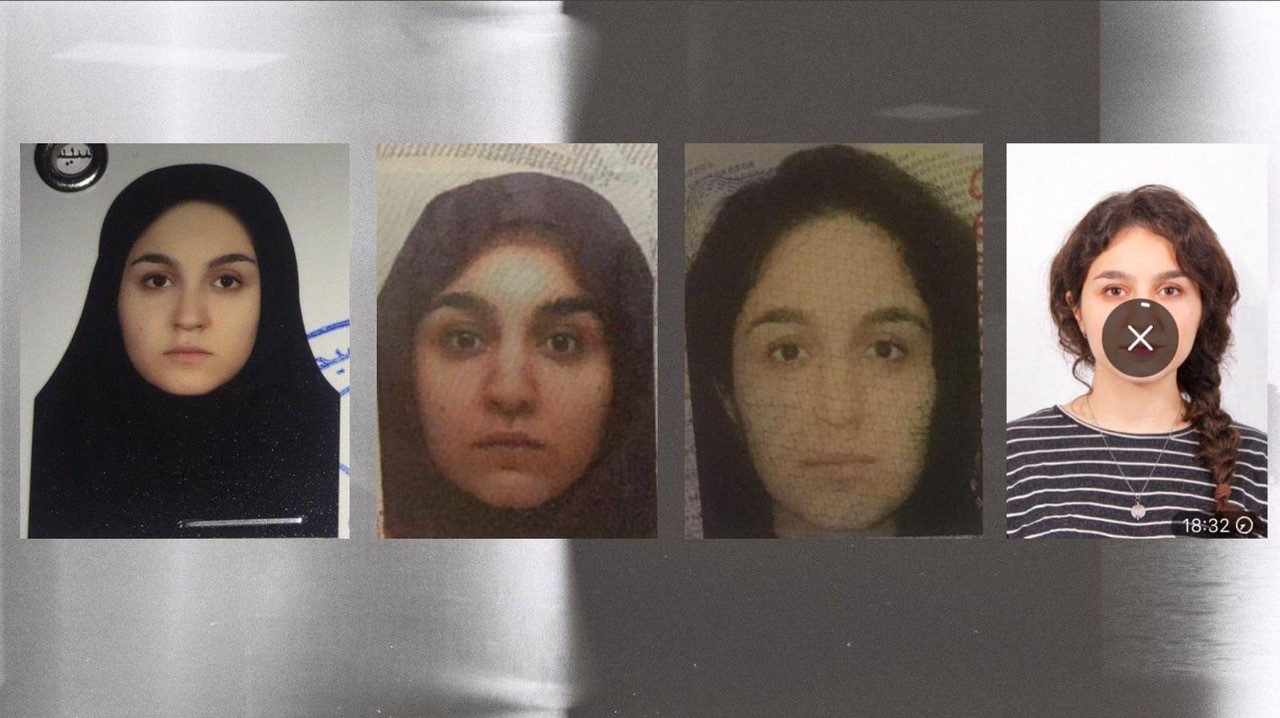 Jin – Jiyan – Azadi
An evening with Shokoufeh Eftekhar, Nina Karimy, and Danila Lipatov, dedicated to Zhina (Mahsa) Amini and to antipatriarchal disobedience
Sunday, 23. Oct., 19h, Hivzi Suleimani Library, hosted by Anna Bromley
The murder of Jina (Mahsa) Amini, 22-year-old Kurdish-Iranian woman by the so-called Iranian "morality police" on 16. September sparked a series of fierce uprisings and its revolutionary chant Jin – Jiyan – Azadi (Woman – Life – Freedom). In the wake of this femicide, Shokoufeh, Nina, and Danila will share their perspectives on structural violence, migration, and disobedience under dangerous conditions. Where does their artistic practice fit in, what possible role does it play in the participation in the struggle against structural, intersecting violence?
Shokoufeh Eftekhar (she/they) is a multi-disciplinary artist and social worker from Iran. Since 2021 they are a member of the Kotti-Shop project space in Berlin. They currently study Media and Fine Art at the Academy of Media Arts Cologne (KHM), Germany.
As they lived in several cities and the fact that she's grown up with technology, led her to often identify themselves as a blue circle moving on a map, changing locations, and seeking for answers to her questions. Their artworks are based on the process of her way to finding these temporary answers. Dealing mainly with the experiences of our digital bodies, the illusions of impermanence and virtual identity.
Nina Karimy (no pronouns, he, they/them) is a Kurdish non-binary neurodivergent able-bodied artist. Nina works as an actor*, performer*, writer*, dramaturge* and filmmaker*. They performed at festivals such as the Feminist Series Oberhausen, Documenta in Kassel, Zürcher Theater Spektakel and Hungry Eyes Festival Giessen.
Nina wrote QWEENDOM (Theater Oberhausen, together with Sophia Hankings-Evans) and UNDER CONTROL (Ballhaus Naunynstraße, Berlin), and publishes poems and essays in various journals. He currently completes a postgraduate programme in Media Art at the Academy of Media Arts in Cologne (KHM).
Danila Lipatov (he/him) graduated from the Moscow State Linguistic University with Diploma in Translation Studies. He is a diploma candidate in Experimental Film and Performance at the Academy of Media Arts Cologne. His works were shown at Artdocfest, FEST – New Directors | New Films Festival, International Video Art Festival Now&After, Moscow International Experimental Film Festival, New Holland Island International Debut Film Festival, Ruhr Triennale and Videonale.