antiwarcoalition.art programme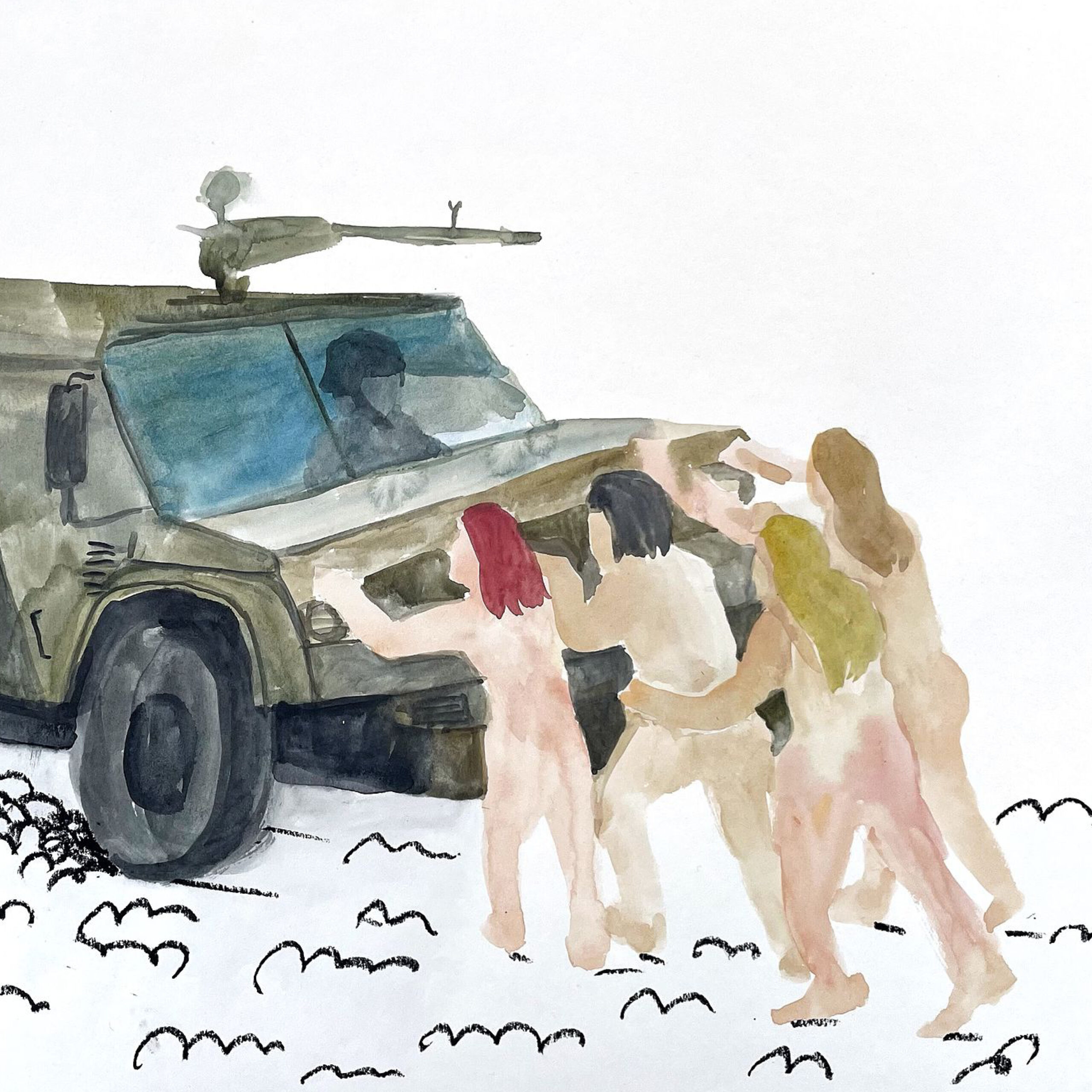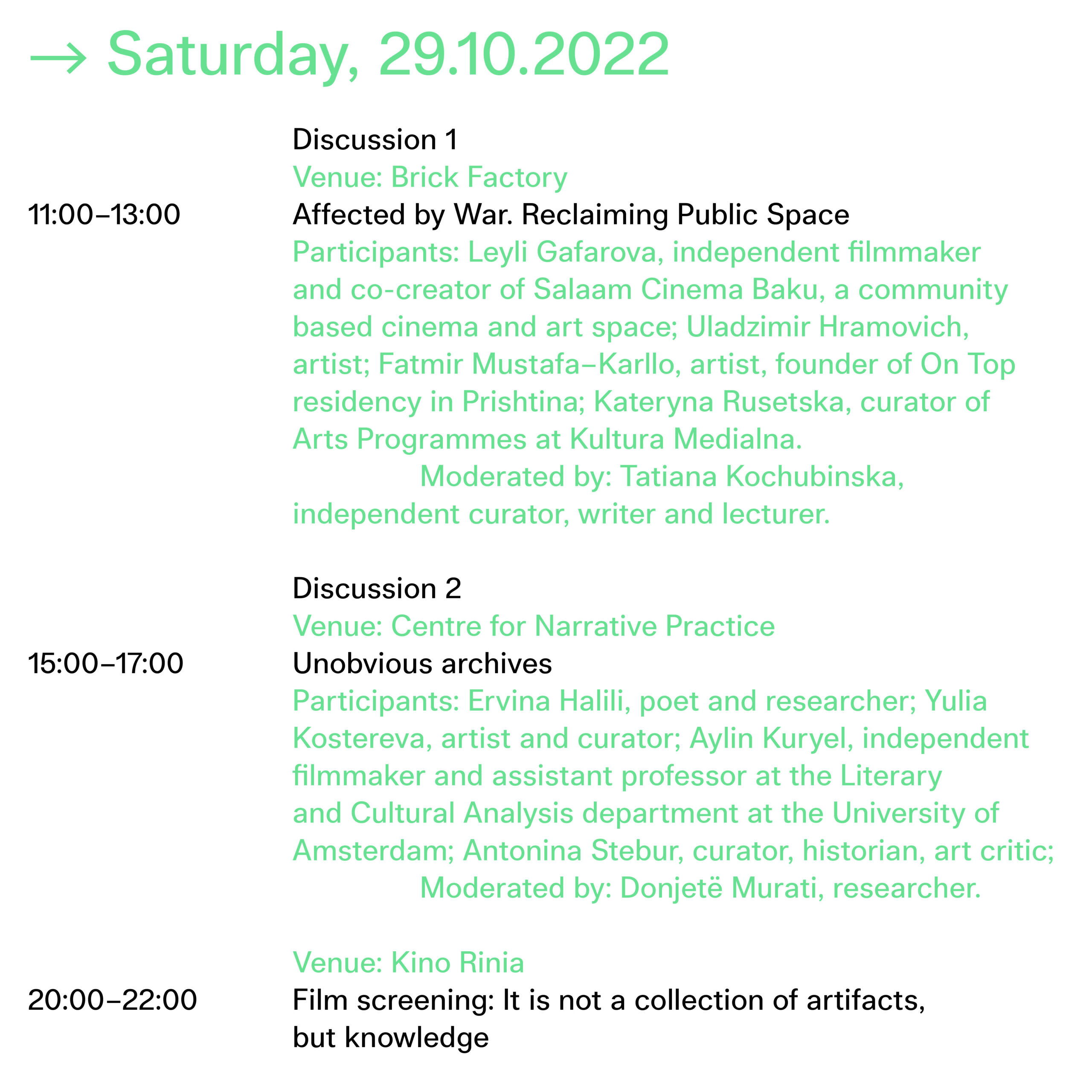 Manifesta 14 Prishtina and antiwarcoalition.art proposes a 2-day programme conceptualized by the antiwarcoalition.art that will take place at various locations of Manifesta 14 on October 29–30, 2022.
TITLE: TO APPEAR IS TO MATTER
2-DAY PROGRAMME WITH THE ANTIWAR COALITION
Day 1. October 29, Saturday
Time: 11:00 – 13:00
Discussion 1
Title: Affected by War. Reclaiming Public Space
Venue: Brick Factory
Participants: Leyli Gafarova, independent filmmaker and co-creator of Salaam Cinema Baku, a community based cinema and art space; Uladzimir Hramovich, artist; Fatmir Mustafa – Karllo, artist, founder of On Top Residency in Prishtina; Kateryna Rusetska, curator of Arts Programmes at Kultura Medialna.
Moderated by: Tatiana Kochubinska, independent curator, writer and lecturer.
Time: 15:00 – 17:00
Discussion 2
Title: Unobvious archives
Venue: Centre for Narrative Practice
Participants: Ervina Halili, poet and researcher; Yulia Kostereva, artist and curator; Aylin Kuryel, independent filmmaker and assistant professor at the Literary and Cultural Analysis department at the University of Amsterdam; Antonina Stebur, curator, historian, art critic;
Moderated by: Donjetë Murati, researcher.
Time: 20:00 – 22:00
Film screening
Title: It is not a collection of artifacts, but knowledge
Venue: Kino Rinia
Day 2. October 30, Sunday
Time: 10:00 – 15:00
Degrowth Institute in Prishtina, Manifesta 14
Workshop by METASITU (Liva Dudareva & Eduardo Cassina)
Venue: Palace of Youth, Education Department Office
Open to public